Director, Property Advisory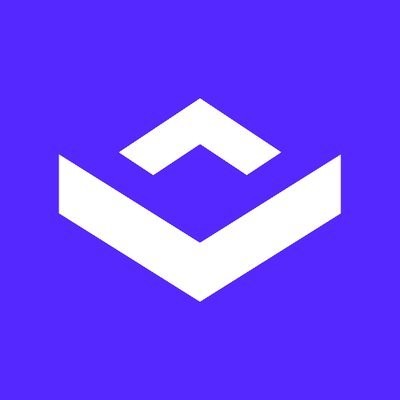 VTS
Chicago, IL, USA
Posted on Wednesday, March 22, 2023
The Customer Success organization is focused on ensuring clients receive the maximum value from our products and our experts in Product Education, Implementation, Client Advisory and Support to deliver business outcomes. Together, the teams are focused on retaining and growing our client base.
This role is within the Client Advisory team, a group that partners heavily with sales, implementation and product teams to drive the best possible outcomes, adoption and overall success for clients on the VTS platform. They do so by developing key relationships with our clients, driving product engagement and value realization based on best practices and expertise across VTS' asset management, digital marketing, and tenant experience platform, and ultimately supporting net retention across our client base.
As a Director, Property Advisory you will be a key leader in the Client Advisory department, overseeing the tenant experience focused advisory team. By developing a deep understanding of our customer needs and behaviors, this individual will develop and execute team-wide strategy and initiatives supported by data, process, tools, client communications and collaboration.
A key strength of this role will be a 'customer first' mentality and critical thinking - including developing hypotheses of problems/solutions - and partnering with Sales, Implementation and Services, Product, Support, Product Education and CS Operations. Based on their client/post-sales experience, this role must operate independently, rapidly, and be unafraid to fail-fast and/or continuously iterate on improvements.
To thrive in this role, you should have experience with and enjoy leading large, global teams, building outcome focused frameworks, rolling out and coaching towards best-in-class playbooks, and thinking strategically towards driving business team direction while being accountable to our client's success and ultimately net retention. You should be passionate about improving customer experience and managing change hands-on. The cross-functional nature of the role requires the candidate to be able to emphasize, influence, communicate and negotiate as required. Driving change by influencing leaders, teams, and achieving best-in-class outcomes, product adoption and net retention with measurable results is the north-star for this role.
This role reports to the VP of Client Advisory and works alongside senior leadership in Customer Success, Sales and Product.
Here's what you can expect as a Director, Property Advisor:
Industry / Client Expertise and Outcomes Alignment:

A deep understanding of the CRE and, more specifically, tenant experience industry to develop an outcome framework tied to platform value and adoption.

Playbook Development and Rollout:

Expertise in developing a customer success playbook and successfully rolling out across a large team to drive high-performing and standardized services.

Client Strategy Execution:

A strong ability to understand client needs, recognize patterns and develop / coach towards a strategy to drive outcomes and customer success.

Relationship Building:

Build trusted relationships with executive sponsors and key stakeholders both internally and externally for how VTS is used to achieve desired business outcomes.

Detailed Product/Service Knowledge:

Be an expert on VTS products and services and understand how they can be leveraged to help clients achieve desired outcomes. Act as a thought leader within the larger Customer Success team and company to share industry learnings and demonstrate best practices.

Lead Visibly:

Be active within your team and the company - participate in meetings; volunteer to lead initiatives; escalate questions or issues to leadership; seek feedback; engage your reports, manager, or other leadership for support when needed

Lead to Scale:

Lead a high performing team and define team success within the company with input from all levels and build a measurement framework for this success. Coach, develop and inspire your direct reports by setting high expectations around performance and transparency - embody those desired behaviors. Manage career growth and development of the team through clear competencies and regular, structured feedback discussions.

Create Strategic Vision:

Create team OKRs aligned with company goals and monitor progress against them. Additionally you will surface key results (KRs) and other team measurements via automated dashboards or regular communications
Required Skills
5+ years in customer success / advisory leadership roles leading large, global teams

Experience in the commercial real estate and tenant experience industries

Client facing comfortability including handling emergency / crisis situations

Excellent communication and presentation skills to clients or internal executives

Strong ability to develop strategy, think critically and coach accordingly

Project management, dashboarding, measurement, and planning skills

Tools: worked in/worked with ZenDesk, JIRA, Google Docs, Macros, Looker or BI tool, Gainsight, SFDC, Miro boards

Connectivity to industry or product groups (eg. Customer experience/CX, Customer Success forums, TSIA, or Gainsight or Zendesk communities)
What VTS Values & How We Show It
Strive for Excellence - We know your potential is unlimited. Take advantage of our executive coaches and our training and career development programs available to all employees!
Be Customer Obsessed - We're employee obsessed too! VTS offers competitive compensation, comprehensive health benefits (including dental and vision), pre-tax commuter benefits, and a 401(k) plan. Not to mention the fun stuff - quarterly happy hours, wellness events, clubs, and team lunches!
Be Curious - Benefit from a culture that promotes new learning. VTS offers an education stipend to all employees!
Move as One - We work in an open floor plan to promote cross-functional collaboration.
Take Ownership - Be an owner of the company you're building with our equity packages.
Appreciate the Difference - VTS embraces and celebrates diversity. We understand the importance of a strong work-life balance. We offer a flexible PTO policy, generous family leave program, and more!
ABOUT VTS
VTS is the commercial real estate industry's only technology company that unifies owners, operators, brokers, and tenants in a single platform to capitalize on opportunities revealed in every square foot of their properties. In 2013, VTS revolutionized the commercial real estate industry's leasing operations with what is now VTS Lease. Today, the VTS Platform is the largest first-party data source in the industry, transforming how strategic decisions are made and executed by CRE professionals across the globe.

With the VTS Platform, consisting of VTS Lease, VTS Market, VTS Activate, and VTS Data, every business stakeholder in commercial real estate is given real-time market information and workflow tools to do their job with unparalleled speed and intelligence. VTS is the global leader, with more than 60% of Class A office space in the U.S., and 12 billion square feet of office, retail, and industrial space is managed through our platform worldwide. VTS' user base includes over 45,000 CRE professionals and industry-leading customers such as Blackstone, Brookfield Properties, LaSalle Investment Management, Hines, BXP, Oxford Properties, JLL, and CBRE.

VTS maintains offices in New York City, London, Toronto, and Chicago.
To learn more about VTS and view our open roles, visit us at vts.com or follow us on Instagram (@WeAreVTS), Twitter (@WeAreVTS), or LinkedIn.
EEO Guidelines
VTS embraces diversity and equal opportunity in a serious way. We are committed to building a team that represents a variety of backgrounds, perspectives, and skills. The more inclusive we are, the better our work will be.All your information will be kept confidential according to EEO guidelines. For more information about what we collect and how we use it, please refer to the
Candidate Privacy Statement.