Director, Corporate Finance, Global Audit, and Consolidations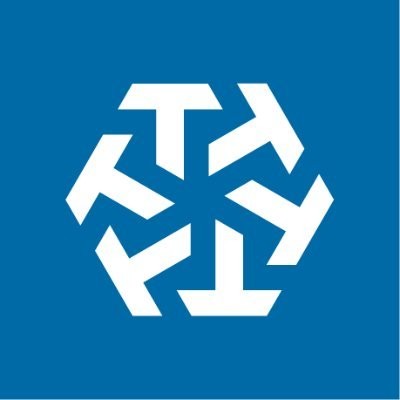 Turntide Technologies
Accounting & Finance
San Francisco, CA, USA
Posted on Saturday, September 2, 2023
Director, Corporate Finance, Global Audit, and Consolidations
Turntide Technologies is helping turn the tide on climate change with breakthrough technologies that accelerate electrification and sustainable operations for energy-intensive industries. We develop full-stack, integrated, open systems that support commercial and industrial electric vehicles, building operations, and agriculture to optimize how the world uses energy, so every watt is worthwhile for humanity. We're looking for curious, intelligent, collaborative people from diverse backgrounds who want to make a real impact on the sustainability of our planet.
The Job
The Director, Corporate Finance, Global Audit, and Consolidations will be responsible for the oversight of Turntide's accounting processes and several corporate accounting functions. Reporting to the VP of Finance, this role will work closely with the CFO, FP&A, and regional finance teams.
The individual will build out and manage various aspects of the finance department, including monthly global consolidation, inter-company eliminations, financial reporting, and financial systems.
As the company has grown through acquisitions, the controller will play a key role in leading global compliance processes, orchestrate global audits, supervise local tax, provide advice on transfer pricing, and oversee consistent application of global accounting policies and procedures.
We're looking for a very dynamic and hands-on individual with a proven track record in building processes, systems and has a strong ability to partner across a global company. This is a tremendous opportunity for a seasoned leader with over 7 years of combined public and corporate accounting experience.
At this point, we hope you're feeling excited about the job description you're reading. Even if you don't feel that you meet every single requirement, we still encourage you to apply. We're eager to meet people that believe in Turntide's mission and can contribute to our team in a variety of ways - not just candidates who check all the boxes. We want people to feel comfortable expressing their true selves and to come, stay, and do their best work here.
Key Responsibilities
Concrete Operational Accounting experience: cost and inventory; transaction groups; corporate operations activity; general ledger function and the month-end close process.
Must have experience in technical accounting areas such as consolidations, revenue recognition, foreign currency, stock options, and regulatory filings and reporting
ERP system experience required (Netsuite), including but not limited to: implementation and upgrade of the software, business process engineering, project management.
Strong interpersonal and communication skills; experience in effectively communicating key data, including presentations to senior management, board, or other outside partners
Proven ability to leverage strengths of the current finance team members, help to clarify roles and responsibilities
Ability to thrive in a fast paced, high growth environment
The Requirements
7+ years of accounting experience
Degree in accounting or finance
CPA required
NOTE: West coast candidates preferred due to time zone requirements for work among team and month end closing
The Upside
Competitive salary + equity
100% company paid family health insurance (medical, dental, vision)
Retirement contribution match
Open Paid-Time-Off policy
Work from one of our 5 offices or join the 70% that work remotely
Autonomy and flexibility to build green tech from the ground up
Incredible growth potential - we are revolutionizing the electric motor industry
Turntide Technologies is an Equal Opportunity Employer. All qualified applicants will receive consideration for employment without regard to race, color, religion, sex, sexual orientation, age, national origin, disability, protected veteran status, gender identity, or any other factor protected by applicable federal, state or local laws.
Please note: Direct applications only. No unsolicited Staffing Recruitment Firm submissions will be accepted. Any unsolicited CVs received will be treated as the property of Turntide Technologies.
#LI-Remote #LI-SM1
At Turntide Technologies, our key values are based on building trust and one way of doing that is by communicating openly and concisely. To that end, we are including our approved salary range for this job posting. The exact salary offered to a new hire will vary and will be based on a number of factors including skills, education, along with depth of experience. Hires that meet the expectations outlines in the role can expect an offer near the 50th percentile listed below.
Salary range
---
Terms and Conditions
I understand that disclosure of my gender and ethnicity ("Voluntary Disclosures") is completely voluntary and will not be used to administer by application for employment. This information will only be used for diversity, equity and inclusion purposes.
I also understand and acknowledge all personal information, except for the Voluntary Disclosures, provided herein or collected in the future by the hiring company ("Company") may be collected, used, or disclosed to administer my application of employment and this information may be shared with Company's affiliates and subsidiaries for employment consideration purposes, as well as with third parties who perform related recruitment services on Company's behalf. These third parties are not authorized by Company to use or disclose application information, except as necessary to perform services on Company's behalf or to comply with legal requirements.
I further understand that my personal information will be kept confidential, secure, and may be stored by Company and/or third parties in various locations worldwide, including the USA, Canada and the UK.
I consent to the collection, use, and disclosure of my personal information provided to Company for purposes noted herein, including the Voluntary Disclosures for diversity, equity and inclusion reporting purposes. Except for consent relating to Voluntary Disclosures, I understand that if consent is withheld or revoked, my application will be withdrawn.
I verify that all statements made in my application for employment are true and correct and understand that any false statement shall disqualify me from employment. For additional information regarding Company's applicant privacy policies and the collection, use or disclosure of personal information in connection with submitting an application for employment, please refer to the Applicant Privacy Notice.