Senior Product Designer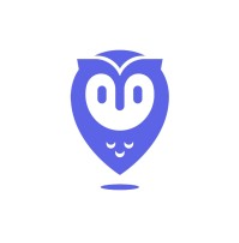 Placer.ai
Product, Design
Ramat Gan, Israel
Posted on Wednesday, September 20, 2023
ABOUT PLACER.AI:
Placer.ai is a fast-growing big data startup led by seasoned executives and repeat entrepreneurs who are building the world's first "Google Analytics for the physical world." Placer.ai's platform provides instant visibility into any property in the U.S., presenting accurate details about visitation patterns and demographic breakdowns of visitors. Placer.ai's customers can see where visitors have been before, where they go afterwards, where they typically go for sports, entertainment, groceries, etc., and what their interests are. Placer.ai's A.I.-based SaaS platform replaces archaic solutions such as manual surveys, installed cameras and other people-counting systems, creating a blue ocean market of more than $100B.
Placer.ai has grown 3x year-over-year for the past 3 years, counting more than 2200 paying customers across a range of industries, including 2 of the world's top-10 retailers, 2 of the top-10 CPG firms worldwide, a world's top hospitality firm, 2 of the world's top-10 commercial real estate (CRE) firms and 2 of the world's top multinational asset managers and hedge funds. Placer.ai has just raised $100M for Unicorn ($1B+) valuation in Series C funding.
SUMMARY:
We are looking for a senior product designer with experience in building both UI and UX for complex products. The ideal candidate understands users' needs, workflows, and pain points and is passionate about creating coherent and usable designs. You will work closely with product managers and our UX team to design user experiences for our dynamic products.

If you thrive on UX challenges and are not intimidated by complexity, we invite you to work with us.
RESPONSIBILITIES:
Work closely with cross-functional teams including PMs, Programmers, Engineers, Data Scientists, and customers to turn product requirements into usable interaction designs and flows.

Design and iterate on Placer.ai products, creating detailed product experiences (UX and UI) and interaction prototypes using Figma in order to deliver visually best-in-class designs that set an example of best-in-class digital experiences in the industry and beyond.

Design and conduct user research using various methods and principles to build confidence in customer needs and design solutions.

Lead design projects and make an impact by contributing to improving product delivery and raising the bar on quality for our customers.

Conduct design validation through customer interviews and usage analysis to ensure that your solutions effectively address customer problems and meet business needs.
REQUIREMENTS:
Portfolio of real client product UX-UI designs.

Experienced, self-directed UX/product designer with 4+ years of hands-on experience in implementing user-centered design methods and best practices to design impactful solutions to challenging problems.

Confident in working in a fast-paced environment

Excellent communication skills in order to clearly articulate design decisions.

Excellent visual design skills with a proven track record in all aspects of product design, including UI design, data visualization, user flows, layout strategies, responsive design, and more.

Exceptional attention to detail, typography and color, and ability to create concepts, pixel-perfect visual design mocks while maintaining a coherent UI language.

Strong UX design skills with experience in design thinking methods, user research, persona development, conceptual models, information architecture, wireframing and prototyping.

Experience in iterative design processes, constant sketching, showcasing work-in-progress, validating with data and customers, iterating, and improving

Experience conducting customer research and applying design thinking, prototyping, and conceptual modeling to inform product design decisions.
PREFERRED EXPERIENCE:
Experience and passion for data visualization and spatial analysis.

Experience building B2B products with a strong focus on the US market.

Experience working with Location Data.

Lived in the US with a strong familiarity with retail brands.
WHY JOIN PLACER.AI?
Join a rocketship! We are pioneers of a new market that we are creating

Take a central and critical role at Placer.ai

Work with, and learn from, top-notch talent

Competitive salary

Excellent benefits

Hybrid work model
NOTEWORTHY LINKS TO LEARN MORE ABOUT PLACER
Placer.ai is an equal opportunity employer, and we are committed to building a team culture that celebrates diversity and inclusion.
Placer.ai's applicants are considered solely based on their qualifications, without regard to an applicant's disability or need for accommodation. Any Placer.ai applicant who requires reasonable accommodations during the application process should contact Placer.ai's Human Resources Department to make the need for an accommodation known.
#LI-AC1