Strategic Customer Success Manager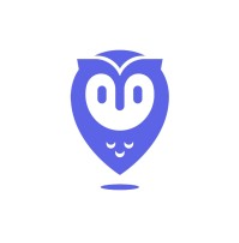 Placer.ai
Customer Service, Sales & Business Development
Remote · United States
Posted on Thursday, September 7, 2023
ABOUT PLACER.AI:
Placer.ai is a fast-growing big data startup led by seasoned executives and repeat entrepreneurs who are building the world's first "Google Analytics for the physical world." Placer.ai's platform provides instant visibility into any property in the U.S., presenting accurate details about visitation patterns and demographic breakdowns of visitors. Placer.ai's customers can see where visitors have been before, where they go afterwards, where they typically go for sports, entertainment, groceries, etc., and what their interests are. Placer.ai's A.I.-based SaaS platform replaces archaic solutions such as manual surveys, installed cameras and other people-counting systems, creating a blue ocean market of more than $100B.
Placer.ai has grown 3x year-over-year for the past 3 years, counting more than 2,800 paying customers across a range of industries, including 2 of the world's top-10 retailers, 2 of the top-10 CPG firms worldwide, a world's top hospitality firm, 2 of the world's top-10 commercial real estate (CRE) firms and 2 of the world's top multinational asset managers and hedge funds. Placer.ai has just raised $100M for Unicorn ($1B+) valuation in Series C funding.
SUMMARY:
Placer.ai is looking for a talented Customer Success Manager with a focus on Retail and/or Advertising who will manage a book of customer business. The Customer Success team serves as subject matter experts, trusted advisors, and advocates to Placer.ai's customers. You will drive the continued success of our customers while helping to build a world-class Customer Success function. You will engage with accounts managing customers' needs, ensuring product adoption and revenue retention.
A successful candidate will be highly strategic, analytical, resourceful, customer-focused, team-oriented, and will have an ability to work under time constraints to meet deadlines. We are looking for someone with a proven track record of managing a diverse set of customers while helping to build customer success programs in a SaaS startup company.
RESPONSIBILITIES:
Own onboarding, nurturing, retention, up-selling and ongoing success for all customers

Refine the customer journey, design listening points and define/refine the segmentation of customer base to ensure highly efficient alignment of resources

Engage actively in client discussions to position the value of our solution

Partner with cross functional teams to ensure customer feedback is incorporated into the product roadmap
REQUIREMENTS:
Bachelor's degree

History working at a Retail company on the Real Estate or Marketing team

Deep understanding of the Customer Success function

Industry experience as referenced in the Summary section is required

Incredible precision, attention to detail, and organization skills

3+ years of Customer Success experience

Demonstrated experience in presenting complex data in understandable ways to address customers business questions

Demonstrated experience using analytical tools to measure performance, determine improvements and innovations, and make adjustments accordingly

Entrepreneurial spirit, a self-starter, who is internally driven to make an impact on both the customer and a growth directed organization

Experience working with cross-functional teams and projects

Aptitude for being organized with flexibility to deliver results in a fast-paced environment
ADVANTAGES:
Proven ability to leverage business intelligence and analytics tools to perform analyses and measure the impacts of your initiatives on key metrics such as activation, adoption and retention.

Experience with Restaurants is required
WHY JOIN PLACER.AI?
Join a rocketship! We are pioneers of a new market that we are creating

Take a central and critical role at Placer.ai

Work with, and learn from, top-notch talent

Competitive salary

Excellent benefits

Fully remote
NOTEWORTHY LINKS TO LEARN MORE ABOUT PLACER
Placer.ai is an equal opportunity employer, and we are committed to building a team culture that celebrates diversity and inclusion.
Placer.ai's applicants are considered solely based on their qualifications, without regard to an applicant's disability or need for accommodation. Any Placer.ai applicant who requires reasonable accommodations during the application process should contact Placer.ai's Human Resources Department to make the need for an accommodation known.
#LI-REMOTE