Deal Desk Analyst - Renewals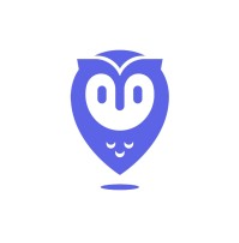 Placer.ai
IT
Argentina · Remote
Posted on Friday, August 25, 2023
ABOUT PLACER.AI:
Placer.ai is a fast-growing big data startup led by seasoned executives and repeat entrepreneurs who are building the world's first "Google Analytics for the physical world." Placer.ai's platform provides instant visibility into any property in the U.S., presenting accurate details about visitation patterns and demographic breakdowns of visitors. Placer.ai's customers can see where visitors have been before, where they go afterwards, where they typically go for sports, entertainment, groceries, etc., and what their interests are. Placer.ai's A.I.-based SaaS platform replaces archaic solutions such as manual surveys, installed cameras and other people-counting systems, creating a blue ocean market of more than $100B.
Placer.ai has grown 3x year-over-year for the past 3 years, counting more than 1000 paying customers across a range of industries, including 2 of the world's top-10 retailers, 2 of the top-10 CPG firms worldwide, a world's top hospitality firm, 2 of the world's top-10 commercial real estate (CRE) firms and 2 of the world's top multinational asset managers and hedge funds. Placer.ai has just raised $100M for Unicorn ($1B+) valuation in Series C funding.
SUMMARY:
The Deal Desk Analyst is responsible for completing renewal opportunities, communicating status, and upholding the correct process on these opportunities. This support role ensures that contract and opportunity data is accurate in the CRM and other systems for renewals. The Deal Desk Analyst is responsible for communicating to the sales team any pricing or process changes.
RESPONSIBILITIES:
All automatic renewal activities in Salesforce CRM
Creating renewal quotes in Salesforce CRM
Lead ongoing and month-end audit and review activities as related to renewals
Communicate with Customer Growth and Expansion Sales teams on renewals
Ensure that Sales and contract data is accurate in CRM and other systems for renewals
Assess recurring issues to identify opportunities for improving the Deal Desk process and make recommendations on process and system changes
Work in a dynamic environment and adapt to new business processes
Manage escalations of issues, communicate effectively with the Deal Desk team and any team supported by Deal Desk
Demonstrate the ability to go "above and beyond" in the support of our Sales teams and customers
Flexibility to transition into different support roles within the team based on the needs of the business is required
REQUIREMENTS:
Bachelor's degree or equivalent experience
1+ years of professional experience in a professional role
PREFERRED:
Organized, with strong time management skills and attention to detail
Comfortable with change and an ability to thrive in a fast-moving environment
Excellent interpersonal and communication skills
Ability to learn quickly in a dynamic and collaborative environment
Strong business acumen
Proficient with Google and Microsoft Office products
Experience with Salesforce and Netsuite is a plus
Ability to process a high volume of transactions with accuracy and integrity
WHY JOIN PLACER.AI?
Join a rocketship! We are pioneers of a new market that we are creating
Take a central and critical role at Placer.ai
Work with, and learn from, top-notch talent
Competitive salary
Excellent benefitsFully remote
NOTEWORTHY LINKS TO LEARN MORE ABOUT PLACER
Placer.ai is an equal opportunity employer, and we are committed to building a team culture that celebrates diversity and inclusion.
Placer.ai's applicants are considered solely based on their qualifications, without regard to an applicant's disability or need for accommodation. Any Placer.ai applicant who requires reasonable accommodations during the application process should contact Placer.ai's Human Resources Department to make the need for an accommodation known.