People Policy Program Manager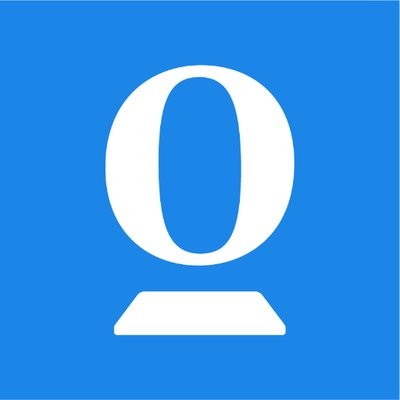 Opendoor
People & HR, Operations
Remote · United States
Posted on Thursday, August 31, 2023
About Opendoor
Founded in 2014, Opendoor's mission is to empower everyone with the freedom to move. We believe the traditional real estate process is broken and our goal is simple: build a digital, end-to-end customer experience that makes buying and selling a home simple, certain and fast. We have assembled a dedicated team with diverse backgrounds to support more than 100,000 homes bought and sold with us and the customers who have selected Opendoor as a trusted partner in handling one of their largest financial transactions. But the work is far from over as we continue to grow in new markets. Transforming the real estate industry takes tenacity and dedication. It takes problem solvers and builders. It takes a tight knit community of teammates doing the best work of their lives, pushing one another to transform a complicated process into a simple one. So where do you fit in? Whether you're passionate about real estate, people, numbers, words, code, or strategy -- we have a place for you. Real estate is broken. Come help us fix it.
Role Responsibilities:
Partnering with the leadership team to facilitate, communicate and implement HR programs and policies that support business goals and drive results while ensuring global compliance.
Supports annual compliance reporting, such as the Affirmative Action Plan, EEO-1 Reporting, CA Pay Reporting (auditing, generating, analyzing, validating reports and resolving employee data issues).
Oversees the annual review of HR policies and processes to ensure they are accurate and up-to- date, as well as comply with all applicable federal, state, and local laws and regulations.
Work with international location leaders to ensure compliance with local employment law regulations. Finds opportunities to create consistency across locations when legally permissible.
Cultivate and foster a culture of risk management, engaging with business partners throughout the organization to ensure compliance and proper execution against policies and practices.
Interpreting HR policies, procedures, laws standards and regulations; advises leadership teams on appropriate actions and recommends next steps in partnership with Legal and People Business Partners.
Develop, implement, and maintain HR compliance tracking processes, documents, and audits for all programs to ensure adherence to all relevant regulations in a timely and accurate manner.
Coordinates and spearheads all internal and external audits related to Employment and SOX compliance.
Identify and investigate compliance issues and risks and suggest ways to prevent or resolve them. Manage the day-to-day responsibilities supporting HR compliance initiatives.
Implement new compliance requirements and update existing programs, policies, procedures including employee handbook and job descriptions. Recommend best practices regarding internal procedure to drive greater compliance.
Assist with future enhancements to Core HR system modules and make recommendations for compliance related changes.
Conducts scheduled and ad hoc employee data audits and works in conjunction with HRIS to correct issues
Offer compliance training and formal periodic updates to HR, Benefit and Payroll teams.
Supporting the broader Total Rewards and Operations team with Benefits and Compensation initiatives as assigned.
Skills Needed:
2-5 years of HR policy design experience
Significant HR knowledge of multi-state compliance requirements; global compliance experience a plus
Maintain professional and technical knowledge by attending educational workshops; reviewing professional publications; establishing personal networks; participating in professional societies.
Experience managing multi-state HR and Payroll practices
A desire to be organized! You love to keep data and processes clean and updated
Thrive in a fast-paced environment
The ability to be flexible and can easily move between projects
Excellent communication skills working with all departments and levels of an organization
Enjoy working in a peer/coach model
PHR Certification
Location:
Remote: remote roles in the US are available in all states EXCEPT Hawaii, Alaska, Montana, or any US Territories.
Compensation:
The base salary range for this position in Colorado, Connecticut, Washington, and New Jersey is $96,000 - $132,000/yr, and in California and New York City is $108,000 - $148,500/yr. Base salary may vary depending on relevant experience, skills, geographic location, and business needs. We offer a comprehensive package of benefits including paid time off, 12 paid holidays per year, medical/dental/vision insurance, basic life insurance, and 401(k) to eligible employees.
LinkedIn Hashtags:
#LI-Remote
#LI-JH1
More About Us
To learn how we are reinventing the Real Estate industry check out
our website
, to hear about our culture directly from team members visit
The Muse
and to discover what we are building for our customers read our
blog posts
.
We Offer the Following Benefits and Perks
• Full medical, dental, and vision with optional 85% coverage for dependents
• Flexible vacation policy
• Generous parental leave
• Paid time off to volunteer
Please note that these benefits and perks are available only to Full Time team members and do not apply to contract roles.
Opendoor Values Openness
Our team celebrates our diverse backgrounds. We believe that being open about who we are and what we do allows us to be better. Individuals seeking employment at Opendoor are considered without regards to race, color, religion, national origin, age, sex, marital status, ancestry, physical or mental disability, veteran status, sexual orientation, gender identity or other protected status under all applicable laws, regulations, and ordinances. For California residents: for more information about the categories of personal information that we collect for recruiting purposes, please see our personnel
Privacy Policy
.