Workday Configuration Analyst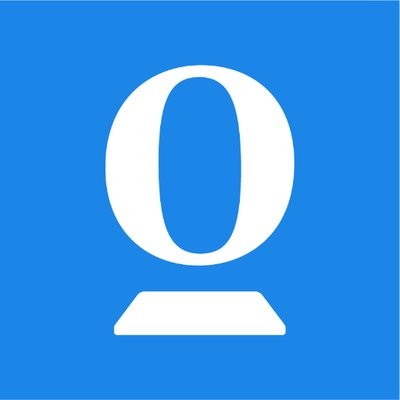 Opendoor
IT
Remote · United States
Posted on Thursday, July 20, 2023
About Opendoor
Founded in 2014, Opendoor's mission is to empower everyone with the freedom to move. We believe the traditional real estate process is broken and our goal is simple: build a digital, end-to-end customer experience that makes buying and selling a home simple, certain and fast. We have assembled a dedicated team with diverse backgrounds to support more than 100,000 homes bought and sold with us and the customers who have selected Opendoor as a trusted partner in handling one of their largest financial transactions. But the work is far from over as we continue to grow in new markets. Transforming the real estate industry takes tenacity and dedication. It takes problem solvers and builders. It takes a tight knit community of teammates doing the best work of their lives, pushing one another to transform a complicated process into a simple one. So where do you fit in? Whether you're passionate about real estate, people, numbers, words, code, or strategy -- we have a place for you. Real estate is broken. Come help us fix it.
About the Team
The Workday Configuration Analyst provides HR system administration, including business process configuration, reporting development, end user training, and data management in support of maintaining Workday as a best-in-class employee experience forward platform. This role will partner with the other People team members, IT, Payroll, Benefits, business partners, vendors and business leaders to effectively meet the HR technology needs of the organization. The Workday Analyst will also support employees, managers and HR regarding Workday with a focus on troubleshooting issues and providing centralized administrator support. The focus modules are Payroll, Time, Absence and Benefits.
Role Responsibilities:
Configure complex Workday business processes. Support configuration and troubleshooting of business processes in, HCM, Payroll, Advanced compensation, Benefits, Absence, Time Tracking, and/or Talent Management
Lead the development, testing configuration, and implementation of new projects, enhancements, and interfaces.
Be responsible for translating business needs to system design, conduct system/data analysis, and participating in testing and deployment activities.
Promote changes into production, following strict audit procedures, assist with tenant management, analyze Workday updates.
Lead creation of audit plans, schedules and testing of system upgrades and new configurations.
Research, diagnose and resolve issues (e.g. - end-user, business process, security, etc.)
Work with functional team members to understand requirements and communicate system capabilities/limitations
Partner with key stakeholders to create business requirements documents, system configuration documents, detailed functional specification documents, test plans and test cases
Maintain accurate change management documentation to satisfy the company's internal/external audit controls and compliance practices
Support major Workday releases, to include researching new functionality and educate the HR team on enhancements as applicable.
Identify impact and enhancement opportunities associated with a new release and direct regression testing and introduction of required changes as new releases are introduced
Foster ongoing Workday relationships – relevant memberships and engagement in Workday Community, User Groups and Conferences.
Act as a support to the organization to enhance their understanding of Workday including mentorship to the People Operations team.
Skills Needed:
BS or BA degree in computer science, business administration, or related technical field or equivalent experience is preferred.
8+ yrs related experience
3+ years Workday HCM experience; global experience preferred
Solid understanding in HCM, Benefits, Absence, Time Tracking, Payroll. Payroll and Time Tracking required. Workday Integrations experience preferred.
Maintain working functional knowledge of HR and HR systems across multiple functions and teams, driving community collaboration and a commitment to a great support service experience.
Excellent communication skills with experience working with HR, IT, and end users through face-to-face and virtual connections
Remote roles in the US are available in all states EXCEPT Hawaii, Alaska, Montana, or any US Territories.
The base salary range for this position in Colorado, Connecticut, Washington, and New Jersey is $128,000 - $176,000/yr, and in California and New York City is $140,000 - $192,500/yr. Base salary may vary depending on relevant experience, skills, geographic location, and business needs. We offer a comprehensive package of benefits including paid time off, 12 paid holidays per year, medical/dental/vision insurance, basic life insurance, and 401(k) to eligible employees.
#LI-Remote
#LI-CT1
More About Us
To learn how we are reinventing the Real Estate industry check out
our website
, to hear about our culture directly from team members visit
The Muse
and to discover what we are building for our customers read our
blog posts
.
We Offer the Following Benefits and Perks
• Full medical, dental, and vision with optional 85% coverage for dependents
• Flexible vacation policy
• Generous parental leave
• Paid time off to volunteer
Please note that these benefits and perks are available only to Full Time team members and do not apply to contract roles.
Opendoor Values Openness
Our team celebrates our diverse backgrounds. We believe that being open about who we are and what we do allows us to be better. Individuals seeking employment at Opendoor are considered without regards to race, color, religion, national origin, age, sex, marital status, ancestry, physical or mental disability, veteran status, sexual orientation, gender identity or other protected status under all applicable laws, regulations, and ordinances. For California residents: for more information about the categories of personal information that we collect for recruiting purposes, please see our personnel
Privacy Policy
.