Drop a Resume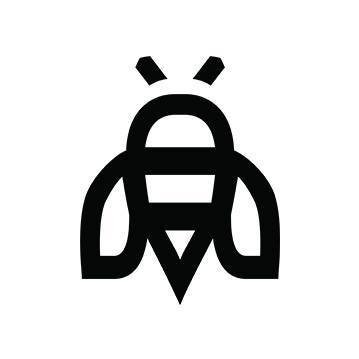 Industrious
New York, NY, USA
Posted on Friday, November 26, 2021
About the Company:
Industrious is the largest premium workplace-as-a-service provider and home to the highest-rated workplaces in the industry. Everything we do comes down to creating great days for teams of all sizes and stages, including our own. We believe that what makes a great day at work is the people on your team, and the problems you get to solve together. We're looking for people who love thinking outside the box and thrive in a truly collaborative setting. As teammates we encourage new ideas and toast every win. We're excited about having a meaningful impact on people's workplace experience.
Great days also start when everyone can be their authentic self at work. Diversity of backgrounds, thoughts, and ideas is critical to our success in delivering great workplace experiences, both for our members and for each other. Industrious is committed to creating an inclusive, respectful environment that embraces your individuality and quirkiness. You are valued for who YOU are. We celebrate our people as individuals who can accomplish great things when we work together as one team.
We are proud to have been recognized as one of America's 500 fastest-growing companies in 2020 by Inc. Magazine and one of Forbes' Best Startup Employers.
To learn more, visit www.industriousoffice.com/careers.
Hi! Do you have some amazing skills to offer, but don't see any openings that are a match for what you're great at? If you're excited about what we're doing and know you can add value, we'd love to hear from you.
Our team is growing quickly and we'll get in touch when we have the right opportunity. While we can't follow up on every application, we take hiring seriously and your resume will be thoughtfully reviewed by our team.
Industrious helps companies of all sizes find their office home so that they can do their best work. Our team is rewriting the book on productivity by creating a new workplace experience.
We are Industrious.
We're building a team of considerate collaborators who don't think inside the box. In fact, we don't even see one.
Please connect with us on LinkedIn and keep an eye on our openings. Thanks again for your interest in Industrious!
Industrious in the News:
Industrious is an equal opportunity employer. All qualified applicants will receive consideration for employment without regard to age, ancestry, color, family or medical care leave, gender identity or expression, genetic information, marital status, medical condition, national origin, physical or mental disability, political affiliation, protected veteran status, race, religion, sex (including pregnancy), sexual orientation, or any other characteristic protected by applicable laws, regulations and ordinances. Industrious believes that diversity is critical to our success in delivering great workplace experiences and is committed to creating an inclusive, mutually respectful environment which celebrates diversity of our people. We seek to hire on the basis of merit, competence, performance, and business needs.
#LI-DNI