Assistant General Manager - Los Angeles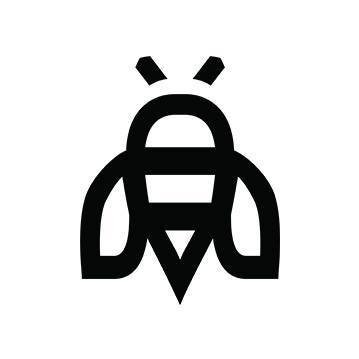 Industrious
Operations
Los Angeles, CA, USA
Posted on Saturday, November 18, 2023
About the Company:
Industrious is the largest premium workplace-as-a-service provider and home to the highest-rated workplaces in the industry. Everything we do comes down to creating great days for teams of all sizes and stages, including our own. We believe that what makes a great day at work is the people on your team, and the problems you get to solve together. We're looking for people who love thinking outside the box and thrive in a truly collaborative setting. As teammates we encourage new ideas and toast every win. We're excited about having a meaningful impact on people's workplace experience.
Great days also start when everyone can be their authentic self at work. Diversity of backgrounds, thoughts, and ideas is critical to our success in delivering great workplace experiences, both for our members and for each other. Industrious is committed to creating an inclusive, respectful environment that embraces your individuality and quirkiness. You are valued for who YOU are. We celebrate our people as individuals who can accomplish great things when we work together as one team.
We are proud to have been recognized as one of America's 500 fastest-growing companies in 2020 by Inc. Magazine and one of Forbes' Best Startup Employers.
To learn more, visit www.industriousoffice.com/careers.
About the Role:
The Assistant General Manager role is a pivotal role at Industrious, supporting and overseeing 3 to 5 of our locations and requiring a breadth of diverse skills to achieve your goals of maintaining a high quality customer experience, hiring and managing all Member Experience Associates, driving a healthy P+L, assisting in providing effective tours, and cultivating team development for your area. Your leadership will be crucial as we expand our 150 locations across the globe.
You might spend the day coaching and inspiring your team members, project managing local marketing efforts, pitching in to help drive sales in a high potential location, helping one of your team members with a difficult member issue, or covering for one of your team members while they are out on vacation.
You will have the opportunity to shape and define how Industrious operates overall, using your unique vantage point - close enough to our local teams and members yet seeing patterns across a number of locations - to propose and lead network-wide changes that make us better every day.
Success will mean providing a happier, more productive, and more connected workplace for thousands of amazing members, and a highly engaged and effective team in our locations.
As Assistant General Manager, you will:
Directly manage a team of 1-3 Member Experience Associates who help drive member experience.
Strengthen your team, build a culture of excellence and hospitality, and develop future Industrious leaders through in-depth coaching, performance management and hiring
Serve as the face of the business in your area. This will include playing a hands-on role in sales, engaging in negotiations with large potential members, handling local PR requests and resolving challenging member relations issues
Assist General Manager in the launch of new locations in your area, including execute against hiring, marketing and sales goals, in partnership with our launch team
Collaboratively partner with your General Manager, the marketing team, sale team, the centralized operations team and other Assistant General Managers to support your area goals and efficiencies.
Analyze, report on and take action against key performance metrics, including, but not limited to: Net Promoter Score, Revenue and Profit vs. targets, Performance against Hospitality Standards, and Operational Consistency
Proactively identify and drive implementation of opportunities for improvement across all elements of our unit operations
As necessary, perform on-the- ground coverage for your team members while they are out on vacation
Requirements:
Proven ability to lead and inspire 3+ person teams to deliver exceptional results
Strong management and coaching skills
Excellent communication skills with the ability to comfortably handle difficult conversations
Comfort with numbers and experience working in a metrics-based management culture
Willingness to travel to each location weekly
Passion for creating exceptional customer experiences
Experience driving local marketing and sales
Compensation:
The annual base compensation range for this role is between $85,000 and $95,000. The successful candidate's actual base compensation will be based upon a variety of factors, including but not limited to work experience, job-related knowledge, skills, and professional qualifications.
You will also be eligible for an annual bonus calculated based on individual and company performance.
Base and bonus compensation are just two components of Industrious' total compensation package that may be available to employees. Other great employee perks and benefits include heavily subsidized healthcare plans, generous paid time off, company stock options, wellness programs, professional development grants, 401k plan, and many other benefits, subject to applicable eligibility criteria and company policies.
If your expected compensation falls outside of the given range, and you are still interested in working at Industrious, why not join our Talent Pipeline and be kept in the loop for all new opportunities that could be a good fit for your experience.