Development Manager - Preconstruction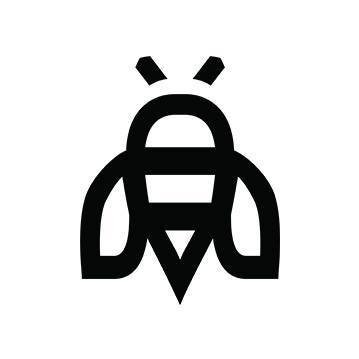 Industrious
New York, NY, USA
Posted on Saturday, November 11, 2023
About the Company:
Industrious is the largest premium workplace-as-a-service provider and home to the highest-rated workplaces in the industry. Everything we do comes down to creating great days for teams of all sizes and stages, including our own. We believe that what makes a great day at work is the people on your team and the problems you get to solve together. We're looking for people who love thinking outside the box and thrive in a truly collaborative setting. As teammates, we encourage new ideas and toast every win. We're excited about having a meaningful impact on people's workplace experience.
Great days also start when everyone can be their authentic self at work. Diversity of backgrounds, thoughts, and ideas is critical to our success in delivering great workplace experiences, both for our members and for each other. Industrious is committed to creating an inclusive, respectful environment that embraces your individuality and quirkiness. You are valued for who YOU are. We celebrate our people as individuals who can accomplish great things when we work together as one team.
We are proud to have been recognized as one of America's 500 fastest-growing companies in 2020 by Inc. Magazine and one of Forbes' Best Startup Employers.
To learn more, visit www.industriousoffice.com/careers.
About the Role:
As a Development Manager on the Preconstruction team at Industrious, you will be responsible for management and oversight of the due diligence process, including working with the Design team on the initial test fit, establishing the team of external vendors including GC, engineers and any consultants, arranging site visits, ordering and reviewing all reports as well as internal distribution of the final assessment and recommendations. Your work will be critical to assisting the Real Estate department, upper management and the Investment Committee in which locations Industrious chooses to pursue for future locations, lease negotiations and allocation of financial resources. You ultimately assist in providing a productive and more connected workplace for startups, artists, writers and businesses around the world.
The Development Manager will be responsible for ensuring that all internal and external partners are adhering to strict deadlines and maintaining our high standards. You will be the point person overseeing all due diligence communications, cost estimating, reports, tools, processes and will be expected to respond to any due diligence related inquiries. This will be an engaging position requiring strong organizational and analytical skills. The ideal candidate should have at least 6 years of experience within the real estate and/or construction industry. This is a fantastic opportunity to further develop your management skills and gain direct exposure into the real estate, construction, design and hospitality industries from the owner's perspective.
The role will require minimal travel and be based in NYC (or another Industrious hub city on the East coast)
Responsibilities:
The role will include but is not limited to the following:
Coordinate and review Test Fit documentation, site assessments, and MEP reports. Distribute these internally along with overall summary and recommendations
Highlight considerations and provide recommendations with respect to labor requirements, local codes, permitting requirements, existing conditions, design and the local real estate market
Provide/manage information used to inform the Real Estate team's decision to move forward with a particular location or not as well as impact underwriting and lease negotiations
Validate high level budget estimates, assist in refining pricing, and help give recommendations on ways to lower potential project costs to get within budget
Work closely on preconstruction initiatives and data gathering / leveraging for continuous improvement
Help identify potential base building risks and provide Real Estate points for discussion with the landlord and ability to negotiate with landlords and developers directly on behalf of Industrious
Manage all phases of due diligence, including coordinating all internal and external resources including architects, subcontractors, vendors, landlords and consultants.
Oversee all due diligence communications - including scheduling & logistics of on-site evaluations, working with engineers and architects to issue site reports, soliciting and scoping general contractor pricing, identifying risks and base building considerations to other teams, assisting in project kickoffs, etc.
Maintain, evaluate and continue to develop all due diligence tools and processes and provide upward feedback
Develop and maintain preconstruction project templates and trackers
Continually develop, review and drive department initiatives geared towards meeting company and department goals
Training, coaching, and motivating other Preconstruction Development Managers
Estimating project costs or product changes, reviewing and leveling consultant bids (inclusive of GC), and identifying risk to cost and schedule
Requirements:
At least 6 years managing projects from initial programming through construction completion - commercial interior, retail, or hospitality construction projects preferred
Proven track record of bringing construction projects in on time and within budget
Excellent practical knowledge of design and construction methods and MEP systems
Experience in cost estimation and negotiating, creating bid packages, contract awards, and cost reports
Proficient in estimating, scheduling, quality control, progress reports, progress billing, design review and coordination, cost reporting, and proposal preparation
Experience developing Architectural and Engineering Documents
Professional Architectural, Engineering or Real Estate degree from an accredited institution
Proficient in Budget estimating and Project management tools/software such as Procore and banner, Microsoft Office Suite, Microsoft Project. AutoCAD and Adobe Suite a plus.
Other Key Skills needed:
Ability to organize, plan and manage multiple activities to accomplish desired results
Ability to multi-task and work with minimal supervision
Ability to effectively make sound decisions under tight deadlines
Strong technical aptitude and analytic skills
Must be team oriented and be able to lead productive, multi-discipline meetings
Act in a manner of integrity that shows support for the company, its values, and the employees, while maintaining constant focus on meeting/exceeding requirements and expectations.
Compensation:
The annual base compensation range for this role is between $100,000 and $120,000. The successful candidate's actual base compensation will be based upon a variety of factors, including but not limited to work experience, job-related knowledge, skills, and professional qualifications.
You will also be eligible for up to 10% in performance-related bonus pay.
Base and bonus compensation are just two components of Industrious' total compensation package that may be available to employees. Other great employee perks and benefits include heavily subsidized healthcare plans, generous paid time off, company stock options, wellness programs, professional development grants, 401k plan, and many other benefits, subject to applicable eligibility criteria and company policies.