Accounts Receivable Manager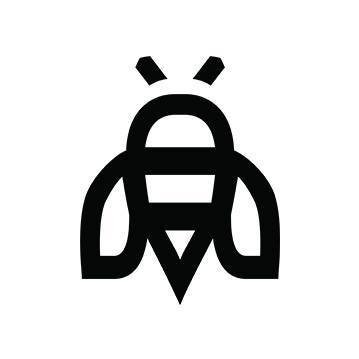 Industrious
Accounting & Finance
New York, NY, USA
Posted on Saturday, November 11, 2023
About the Company:
Industrious is the largest premium workplace-as-a-service provider and home to the highest-rated workplaces in the industry. Everything we do comes down to creating great days for teams of all sizes and stages, including our own. We believe that what makes a great day at work is the people on your team and the problems you get to solve together. We're looking for people who love thinking outside the box and thrive in a truly collaborative setting. As teammates, we encourage new ideas and toast every win. We're excited about having a meaningful impact on people's workplace experience.
Great days also start when everyone can be their authentic self at work. Diversity of backgrounds, thoughts, and ideas is critical to our success in delivering great workplace experiences, both for our members and for each other. Industrious is committed to creating an inclusive, respectful environment that embraces your individuality and quirkiness. You are valued for who YOU are. We celebrate our people as individuals who can accomplish great things when we work together as one team.
We are proud to have been recognized as one of America's 500 fastest-growing companies in 2020 by Inc. Magazine and one of Forbes' Best Startup Employers.
To learn more, visit www.industriousoffice.com/careers.


About the Role:
Coworking is the future of office space and you can help us blaze that trail. We are looking for an enthusiastic Accounts Receivable & Collections Manager to join our team. Day to day you will be working with our Finance, Operations, and other cross-functional teams to ensure timely application of payments and solving problems to create a great experience for each stakeholder. We're looking for someone with a growth mindset that can handle the day to day nature of accounts receivable and collections and also increase the functions contributions to the company. This role will play a vital part in helping Industrious scale into an international brand that transforms the way work is done. The impact of this role affects the experience that thousands of members have on a daily basis. Our ideal candidate is proactively looking to enhance processes, guide those around them, and build scalable solutions that can accommodate an ever-changing business.


Responsibilities:
Monitor incoming, failed, and returned payments and apply them to the proper accounts and invoices.
Issue security deposit refunds back to members.
Address payment-related inquiries from members and provide professional responses.
Maintain an updated accounts receivable aging report.
Build out an effective collections process. Proactively follow up with delinquent accounts, implementing effective collection strategies.
Manage AR senior specialist by ensuring they are receiving timely and effective coaching, help them to prioritize and work effectively, and meet their growth goals.
Work closely with members to resolve payment issues and negotiate payment plans when necessary.
Prepare regular financial reports related to accounts receivable, including cash flow projections and aging analysis.
Analyze payment trends and identify opportunities for process improvement.
Build and maintain positive relationships with members, addressing billing/payment concerns promptly and professionally.
Collaborate with sales and customer service teams to resolve member inquiries related to billing and payments.
Ensure compliance with accounting policies, procedures, and relevant regulations.
Maintain accurate and organized account reconciliations, records of financial transactions and member communications.
Requirements:
Bachelor's degree in Accounting, Finance, or related field.
5-7 years of proven experience in accounts receivable management
Strong leader with 2-5 years of supervisory experience and ability to lead within a high growth and evolving business
Strong knowledge of accounting principles, billing procedures, and collection techniques.
Excellent verbal, written and interpersonal communication skills with the ability to interact effectively and professionally with management, customers, and colleagues.
Ability to effectively manage a high volume of transactional tasks and interactions.
Strong analytical disposition with high attention to detail, accuracy and organization.
Strong sense of personal accountability and comfortable working to meet deadlines.
Proficiency in accounting software (e.g., Netsuite, Zuora) and Microsoft Office Suite.
Detail-oriented, organized, and able to prioritize tasks effectively.
Ability to work independently and collaboratively within a team environment.
Ambitious and determined to make differences in a fast-paced environment.
Compensation:
The annual base compensation range for this role is between $95,000 and $120,000. The successful candidate's actual base compensation will be based upon a variety of factors, including but not limited to work experience, job-related knowledge, skills, and professional qualifications.
You will also be eligible for up to 12.5% in performance-related bonus pay.
Base and bonus compensation are just two components of Industrious' total compensation package that may be available to employees. Other great employee perks and benefits include heavily subsidized healthcare plans, generous paid time off, company stock options, wellness programs, professional development grants, 401k plan, and many other benefits, subject to applicable eligibility criteria and company policies.