Commercial Real Estate Paralegal - Leasing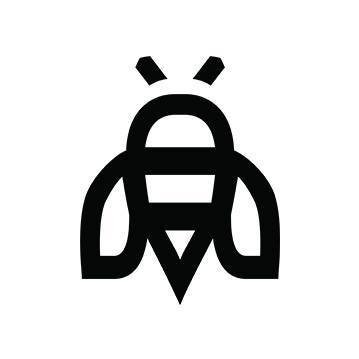 Industrious
Legal
New York, NY, USA
Posted on Thursday, November 2, 2023
About the Company:
Industrious is the largest premium workplace-as-a-service provider and home to the highest-rated workplaces in the industry. Everything we do comes down to creating great days for teams of all sizes and stages, including our own. We believe that what makes a great day at work is the people on your team and the problems you get to solve together. We're looking for people who love thinking outside the box and thrive in a truly collaborative setting. As teammates, we encourage new ideas and toast every win. We're excited about having a meaningful impact on people's workplace experience.
Great days also start when everyone can be their authentic self at work. Diversity of backgrounds, thoughts, and ideas is critical to our success in delivering great workplace experiences, both for our members and for each other. Industrious is committed to creating an inclusive, respectful environment that embraces your individuality and quirkiness. You are valued for who YOU are. We celebrate our people as individuals who can accomplish great things when we work together as one team.
We are proud to have been recognized as one of America's 500 fastest-growing companies in 2020 by Inc. Magazine and one of Forbes' Best Startup Employers.
To learn more, visit www.industriousoffice.com/careers.
About the role:
As the Industrious Real Estate Paralegal, you will assist the legal team by providing leadership for the optimal management of Industrious' portfolio of leases and management agreements.
You will summarize commercial leases, management contracts, and other legal documents in laymen's terms, assist with obtaining insurance certificates and letters of credit and other onboarding agreement processes, proactively monitor key dates, and be a point of contact for internal Industrious teams and external parties like landlords and property managers.
Working with a business that is at the forefront of shaping the future of work, this role will offer exposure to lots of innovative deal structures and the chance to work with a team of highly collaborative legal and real estate professionals. There will be extensive opportunities for learning and professional development, broadening not only your legal knowledge but your business acumen as well.
Responsibilities will include:
Onboarding lease and management contracts:
Form entities (including entity formation, LLC Agreement, and EIN)
Work to get leases, management agreements, guaranties, and any amendments executed (and shipped if physical copies are needed)
Lease abstracting and administration
Update internal trackers and critical dates
Security Deposits/LOCs
Cash security deposit: Work with the finance team to wire or cut checks for lease execution
Letter of Credits: Work with the Industrious finance team and bank to obtain LOC's
Insurance
Obtain COIs for new leases
Drive the renewal process for all insurance, including liability and property, D&O
Ongoing Administration of Leases/MCs
Answering internal and external questions about leases/management contracts
Estoppels
SNDAs
Commencement Agreements
Drafting Notices
Supporting the legal team
Supporting Legal team operations
Obtain and maintain business licenses
Helping with diligence requests for fundraising or M&A
Requirements:
At least 3 years of relevant experience in commercial real estate lease administration or corporate real estate.
Familiarity with reading and summarizing legal documents in plain English, with a particular emphasis on commercial leases, management agreements, and other real estate contracts.
Must be flexible in order to respond quickly and positively to shifting and competing demands.
Proven ability to work with limited supervision in an occasionally high-pressure cross-functional environment.
Ambitious, hardworking, strong ability to multi-task, and team-oriented.
Extremely detail-oriented with strong organizational, time management, and communications skills.
Compensation:
The annual base compensation range for this role is between $85,000 and $100,000. The successful candidate's actual base compensation will be based upon a variety of factors, including but not limited to work experience, job-related knowledge, skills, and professional qualifications.
You will also be eligible for up to 10% in performance-related bonus pay.
Base and bonus compensation are just two components of Industrious' total compensation package that may be available to employees. Other great employee perks and benefits include heavily subsidized healthcare plans, generous paid time off, company stock options, wellness programs, professional development grants, 401k plan, and many other benefits, subject to applicable eligibility criteria and company policies.