Area General Manager - Washington DC / Arlington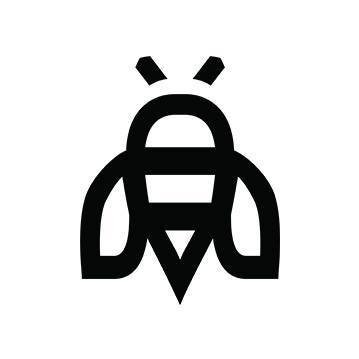 Industrious
Operations
Washington, DC, USA
Posted on Wednesday, October 18, 2023
About the Company:
Industrious is the largest premium workplace-as-a-service provider and home to the highest-rated workplaces in the industry. Everything we do comes down to creating great days for teams of all sizes and stages, including our own. We believe that what makes a great day at work is the people on your team and the problems you get to solve together. We're looking for people who love thinking outside the box and thrive in a truly collaborative setting. As teammates, we encourage new ideas and toast every win. We're excited about having a meaningful impact on people's workplace experience.
Great days also start when everyone can be their authentic self at work. Diversity of backgrounds, thoughts, and ideas is critical to our success in delivering great workplace experiences, both for our members and for each other. Industrious is committed to creating an inclusive, respectful environment that embraces your individuality and quirkiness. You are valued for who YOU are. We celebrate our people as individuals who can accomplish great things when we work together as one team.
To learn more, visit www.industriousoffice.com/careers.
About the Role:
As one of the General Managers of our Washington DC / Virginia market, you'll manage the daily operations of 8 locations and oversee a team of 20+ hospitality and operations staff. You'll set the strategic direction for the market and be responsible for driving customer experience, sales, and operational excellence.
What skills will I need to be successful in this role?
People Management
You're excited about growing a high-performance team through hiring, building trust, coaching, and inspiring. You know how to drive engagement within your team, so they always want to go the extra mile. You're the first person to celebrate their successes but know how to have the tough conversations needed to drive change.
In this role, you'll report to a Regional Director and oversee a team of around 20 people, consisting of Assistant GMs, Member Experience Managers, and Member Experience Associates.

We are looking for people with a proven track record of success in multi-unit management, who have led teams of 10+ to deliver exceptional results.
P&L and Performance Metrics
You have an owner/operator mentality when it comes to managing a P&L. You are adept at analyzing data, identifying trends and issues, and knowing the levers you need to pull to maximize profitability. You are always looking to develop the commercial acumen and business understanding of your team, so they become better managers of their locations.
In this role, you will have full ownership of the P&L for your market. Your success will be measured based on performance against metrics including Unit EBITDA and NPS.

We are looking for people who have experience with P&L management and have a proven track record of developing strategies that drive P&L performance.
Sales and Revenue Management
You have your finger on the pulse of sales in your market. You know our product, why members want to join us, and how to ensure they stay. You love coming up with innovative ways to drive sales at a local level and are comfortable negotiating complex deals with large potential customers. You're energized by delivering sales coaching to improve your team's skills and outcomes.
In this role, you will manage locally-based Area Sales Leads who are responsible for managing the end-to-end sales process and pipeline. You'll be hands-on with your market's most complex deals, and launch new locations as your market expands.

We are looking for people who have experience managing sales teams in an in-person, direct-to-customer environment.
Hospitality & Member Experience
You live and breathe hospitality. Not only do you know what great service looks like, but you know how to coach and inspire your team to deliver it. You have an eye for the details, and place customer experience at the forefront of everything your team does.
In this role, you'll manage a front-line team whose goal is to create a workplace experience that welcomes, empowers, and delights our members. You'll work hand in hand with cross-functional partners in Facilities and Member Tech to deliver our best-in-class member experience.

We are looking for people who have worked in high-touch service environments and have consistently delivered excellent customer experience.
How will you be compensated?
The annual base compensation range for this role is between $110,000 and $120,000.
The successful candidate's actual base compensation will be based upon a variety of factors, including but not limited to work experience, job-related knowledge, skills, and professional qualifications You will also be eligible for an annual bonus calculated based on individual and company performance.
Base and bonus compensation are just two components of Industrious' total compensation package that may be available to employees. Other great employee perks and benefits include heavily subsidized healthcare plans, generous paid time off, company stock options, wellness programs, professional development grants, 401k plan, and many other benefits, subject to applicable eligibility criteria and company policies.