Member Experience Manager - Brussels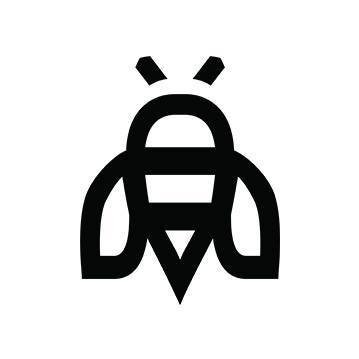 Industrious
Brussels, Belgium
Posted on Thursday, October 5, 2023
About the Company:
Industrious is the largest premium workplace-as-a-service provider and home to the highest-rated workplaces in the industry. Everything we do comes down to creating great days for teams of all sizes and stages, including our own. We believe that what makes a great day at work is the people on your team and the problems you get to solve together. We're looking for people who love thinking outside the box and thrive in a truly collaborative setting. As teammates, we encourage new ideas and toast every win. We're excited about having a meaningful impact on people's workplace experience.
Great days also start when everyone can be their authentic self at work. Diversity of backgrounds, thoughts, and ideas is critical to our success in delivering great workplace experiences, both for our members and for each other. Industrious is committed to creating an inclusive, respectful environment that embraces your individuality and quirkiness. You are valued for who YOU are. We celebrate our people as individuals who can accomplish great things when we work together as one team.
To learn more, visit www.industriousoffice.com/careers.
About the Role:
Our Member Experience Managers are the go-to problem solvers, momentum drivers, and experience creators for our members. You're the connector and the person everyone knows. As the manager of your own location you rely heavily on your business sense to organize all the details and communications to ensure a smooth operation. You can hold your own when speaking with a CEO because anything you don't know, you're comfortable asking. Your drive makes you excited to connect with the broader business community. You're proud to represent Industrious in your local market and actively identify potential members so that you can deliver them an exceptional day at work. Your genuine curiosity makes you successful at our consultative sales approach by uncovering and solving people's needs. You pull together the most remarkable events and love the hard work it takes behind the scenes to make it happen. You love to help.
Industrious helps companies of all sizes find their office home so that they can do their best work. Our team is rewriting the book on productivity by creating a new workplace experience.
We are Industrious.
Extraordinary is no ordinary achievement. We'll only make this dream happen with a team of considerate collaborators who don't think inside the box. In fact, we don't even see one. Come join our team.
In a year you'll know you're successful if:
You can confidently identify companies' most important needs, enjoy being their tour guide, and deliver impactful solutions to them
You know what your community loves and pull together programming that they enjoy and are proud of (they even instagram about it!)
You're a great fit for this role if:
You are fluent in both English and Dutch
No member request is too big or too small for you to handle
You're energized by people and work well in a team
Your attention to detail is something people comment on
You're resilient. You know growth only comes from embracing challenging and unpredictable days
You're willing to get your hands dirty one minute and think big picture the next