Member Experience Associate - London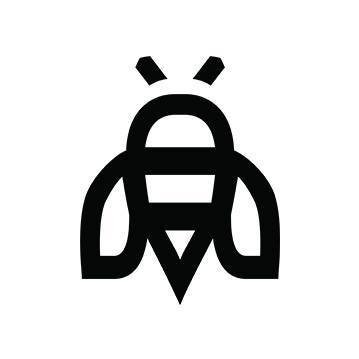 Industrious
London, UK
Posted on Thursday, September 28, 2023
About the Company:
Industrious is the largest premium workplace-as-a-service provider and home to the highest-rated workplaces in the industry. Everything we do comes down to creating great days for teams of all sizes and stages, including our own. We believe that what makes a great day at work is the people on your team and the problems you get to solve together. We're looking for people who love thinking outside the box and thrive in a truly collaborative setting. As teammates, we encourage new ideas and toast every win. We're excited about having a meaningful impact on people's workplace experience.
Great days also start when everyone can be their authentic self at work. Diversity of backgrounds, thoughts, and ideas is critical to our success in delivering great workplace experiences, both for our members and for each other. Industrious is committed to creating an inclusive, respectful environment that embraces your individuality and quirkiness. You are valued for who YOU are. We celebrate our people as individuals who can accomplish great things when we work together as one team.
To learn more, visit www.industriousoffice.com/careers.
About the Role:
As a Member Experience Associate at Industrious, you will be the heart of the member experience, truly aiming to create great days for all who enter your office. While your day may not look the same, here's what it could look like:
You are the first face people see while you're preparing the office for the day: brewing coffee, setting out breakfast, and stocking shared amenities.

You're proactive and take ownership over managing inventory and ordering your location's supplies.

You build magnificent events and take the extra time to design unique signage because you know the magic is in the details.

You add new members into multiple systems so their first day in their office is seamless and memorable.

You assist a member with IT or wifi issues should they ever come up - no job is too big or too small for you to tackle.

You dip your toe in local marketing events - ensuring any prospective member knows the true value of our flexible solutions.

You take a walk in-tour while your Member Experience Manager is assisting another potential member.
Industrious helps companies of all sizes find their office home so that they can do their best work. Our team is rewriting the book on productivity by creating a new workplace experience. Right now it's more important than ever that our Member Experience Associates are passionate about building relationships and community. You can effortlessly connect with your members. You know that the most meaningful interactions are rooted in trust and shared values.
We are Industrious.
We're building a team of considerate collaborators who create great days. Come join us.
You're a great fit for this role if:
No member request is too big or too small for you to handle. You find yourself smiling when restocking the fridge and fixing the printer

You're energized by meeting people and work well in a team because you like supporting and assisting to help a larger plan come together

You can create order out of chaos and are always planning ahead. You come up with solutions before anyone knows there is a problem

You're resilient. You know the value of having a routine, but you're ready for the bumps too

You're willing to get your hands dirty and realize the behind the scenes work is not always glamorous

You always look to improve and make things more efficient because staying busy is your happy speed