Sales Associate - Miami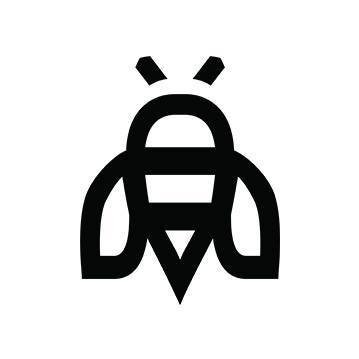 Industrious
Sales & Business Development
Miami, FL, USA
Posted on Saturday, September 23, 2023
About the Company:
Industrious is the largest premium workplace-as-a-service provider and home to the highest-rated workplaces in the industry. Everything we do comes down to creating great days for teams of all sizes and stages, including our own. We believe that what makes a great day at work is the people on your team and the problems you get to solve together. We're looking for people who love thinking outside the box and thrive in a truly collaborative setting. As teammates, we encourage new ideas and toast every win. We're excited about having a meaningful impact on people's workplace experience.
Great days also start when everyone can be their authentic self at work. Diversity of backgrounds, thoughts, and ideas is critical to our success in delivering great workplace experiences, both for our members and for each other. Industrious is committed to creating an inclusive, respectful environment that embraces your individuality and quirkiness. You are valued for who YOU are. We celebrate our people as individuals who can accomplish great things when we work together as one team.
We are proud to have been recognized as one of America's 500 fastest-growing companies in 2020 by Inc. Magazine and one of Forbes' Best Startup Employers.
To learn more, visit www.industriousoffice.com/careers.


About the Role:
As a Sales Associate at Industrious, you'll join a fast-growing new business sales team responsible for delivering a high occupancy across our network of locations. In this role, you'll drive top-of-funnel activity by responding to inbound phone calls, direct email inquiries, website inquiries. You'll also be responsible for converting inbound inquiries and applications into tours and sales, which will drive member and company growth. You will also be responsible for all inbound conference room inquiries. You'll play an integral role in the new business sales team, become an expert on our products, and deliver an incredible experience to prospective members from their very first interaction with us. You'll also have the opportunity to identify and develop initiatives that improve Industrious' new business sales strategy.

You know you're a great fit for this role if:
You love being busy and are an incredible multi-tasker. You'll be developing leads from marketing campaigns, building a regional pipeline, managing leads from multiple sources (including email, phone and chat), following up with prospective members to answer their questions, working on marketing campaigns and ensuring a smooth transition with our local teams once a member signs.
You love talking with people on the phone and can effortlessly build relationships and trust with prospective members in a virtual environment. You'll execute outbound sales initiatives through daily activities to achieve weekly targets. Through all of these actions, you'll be giving your leads a taste of the Industrious values and service principles they can expect once they become members.
People tell you you are a great communicator, verbally and in writing
You are energized by engaging, re-engaging and selling to prospective members.
You are numbers driven, goal-oriented and resilient. You set high expectations for yourself and are motivated by seeing how your work is contributing to the company's growth. You can persevere, even on the toughest days.
You believe in your heart of hearts no administrative task is too small - we sweat the details and require team members to roll up their sleeves and do the same

This role is not a good fit for you if:
You work best as a team of 1 and are not motivated by working with others to achieve a larger team goal
Sales-focused goals are not motivating or aligned with your career path.
You enjoy slower-paced environments and prefer not to multitask.
You hate talking on the phone
You don't want to be at your laptop almost all-day
Responsibilities:
Contact potential clients through phone calls, emails, and text message to schedule in person and virtual tours for the Area Sales Lead
Follow up with leads to re-engage or reschedule missed or canceled tours
Work towards and maintain 100% location occupancy nationwide through executing outbound and inbound sales activities
Manage and book all inbound conference room inquiries
Provide unmatched customer service to potential prospects as the first point of contact via phone calls, email, and chat to ensure an excellent start to their member experience
Re-engaging with potential members, addressing potential members needs, handle objections and communicate the benefits of Industrious to ensure the highest possible conversion rate of completed tours across our network
Execute on daily targets involving outbound marketing campaigns to help increase conversion within our sales funnel
Collaborate cross-functionally with our Marketing and Unit Ops teams to ensure a seamless customer experience
Generate and share thoughtful and strategic insights about customers' needs that drive improvements in our sales and marketing approach
Drive existing and new initiatives, including our referral program, lead re-engagement strategy, website chat feature, and No Show/Canceled Tour outreach
Compensation and Benefits
The annual compensation for this role includes a base salary of $57,000 with an additional $15,000 variable bonus component.
Financial compensation is just one component of Industrious' total compensation package that may be available to employees. Other great employee perks and benefits include heavily subsidized healthcare plans, generous paid time off, company stock options, wellness programs, professional development grants, 401k plan, and many other benefits, subject to applicable eligibility criteria and company policies.
If your expected compensation falls outside of the given range, and you are still interested in working at Industrious, why not join our Talent Pipeline and be kept in the loop for all new opportunities that could be a good fit for your experience.