Area Sales Lead - Miami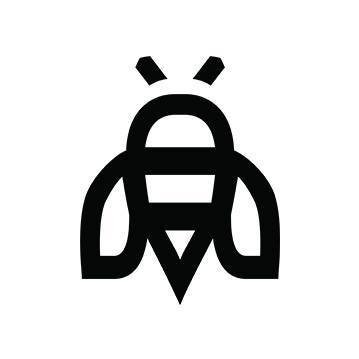 Industrious
Sales & Business Development
Miami, FL, USA
Posted on Wednesday, July 26, 2023
About the Company:
Industrious is the largest premium workplace-as-a-service provider and home to the highest-rated workplaces in the industry. Everything we do comes down to creating great days for teams of all sizes and stages, including our own. We believe that what makes a great day at work is the people on your team, and the problems you get to solve together. We're looking for people who love thinking outside the box and thrive in a truly collaborative setting. As teammates we encourage new ideas and toast every win. We're excited about having a meaningful impact on people's workplace experience.
Great days also start when everyone can be their authentic self at work. Diversity of backgrounds, thoughts, and ideas is critical to our success in delivering great workplace experiences, both for our members and for each other. Industrious is committed to creating an inclusive, respectful environment that embraces your individuality and quirkiness. You are valued for who YOU are. We celebrate our people as individuals who can accomplish great things when we work together as one team.
We are proud to have been recognized as one of America's 500 fastest-growing companies in 2020 by Inc. Magazine and one of Forbes' Best Startup Employers.
To learn more, visit www.industriousoffice.com/careers.
About the role:
As an Area Sales Lead at Industrious, you will be responsible for driving occupancy and revenue growth across a portfolio of our stunning flexible workspace locations in Miami.
More businesses than ever are turning to flexible workspace solutions over traditional office leases as they navigate the future of work. The choice of workspace providers available to these businesses is greater than ever, so the quality of our sales process is vital to our success.
With qualified leads provided by our business development team, our partners at CBRE, and our third-party listing brokers, you will nurture prospective customers through a best-in-class sales process.
You'll be a great fit for this role if:
You love being face-to-face with prospective customers

- a crucial part of the sales process will be conducting high-quality and captivating in-person and virtual tours of our spaces, showcasing the Industrious product and value proposition.

You are meticulous when it comes to managing your sales pipeline

- your sales pipeline will consist of prospects at all stages of the sales process. You'll need to be super organized to ensure you are following up with prospects and moving them through the funnel efficiently while providing an excellent customer experience.

You are an excellent communicator, whether in person, over the phone, or via email

- as the face of Industrious to prospective customers, the way you communicate and interact with them will have a huge impact on their overall impression of Industrious

You are energized by selling and closing deals -

this is what gets you out of bed in the morning!

You enjoy devising creative ways to drive sales

- whether it's a new marketing campaign, a strategic partnership to drive referrals, or a new customer incentive, you are always thinking of new and innovative ways to drive sales.

You are goal-oriented and resilient - you set high expectations for yourself and are motivated by seeing how your work is contributing to the company's growth. You can persevere, even on the toughest days.
You love being part of a team and collaborating with others - this is vital as you'll need to work closely with our business development, marketing, and onsite teams to close sales.
What could a day in the life of an Area Sales Lead at Industrious look like?
While no two days will ever be the same, here's what a day could look like!
Your first meeting of the day is an in-person tour with a high-growth tech company's CEO, who is interested in a 10-desk office. She's particularly keen to learn more about our health and safety policy post COVID, and the speed of our WiFi. You are able to answer all her questions on the spot and it's a roaring success!
Your next meeting is with our listing brokers to review their pipelines. We're about to open a new location next month and we still need a big push to hit our opening occupancy target.
After lunch, you have blocked out 2 hours on your calendar to review your sales pipeline. You start by following up on last week's tours to try and close those sales. Then it's time to call 10 new leads that our BD team has passed you, to fill your tour schedule up for later in the week.
Once you've organized your pipeline, and hopefully with a spring in your step after closing that big deal, you meet with the Community Manager at one of your locations. You're planning an event for local business leaders to raise awareness about Industrious and need to confirm logistics and attendance numbers.
Your day ends with a meeting with your Regional Sales Manager to go over your sales pipeline and forecast (and tell them all about your big win from earlier!)
What will success look like?
Occupancy and revenue growth -

your locations are always fully occupied and you continue to drive increased revenue through new and existing members.

Pipeline Management

- from the initial call, through touring and to close, your conversion rates are high and you rarely lose a sale.

Renewals -

as you'll handle the renewals process for existing customers, you maintain a low member churn rate across your locations.

NPS score and Referrals - customers rave about the sales process you took them through, and you generate more new business through positive referrals.
Hitting occupancy targets for new locations ahead of schedule - as Industrious continues to grow its network, you hit your sales targets early and fill our new spaces with members way ahead of your sales forecasts.
Initiatives that you drive have a big impact on sales - that new initiative that you piloted in your area to drive sales is a slam dunk and the Head of Sales asks you to help roll it out across the whole network!
Professional development - you've grown as a salesperson, have become an expert in the flexible workspace sector, and are able to advise on more complex solutions for our customers.
Compensation and Benefits
The annual total compensation range for this role, including bonus, is between $95,000 and $105,000. The successful candidate's actual compensation will be based upon a variety of factors, including but not limited to work experience, job related knowledge, skills and professional qualifications.
Financial compensation is just one component of Industrious' total compensation package that may be available to employees. Other great employee perks and benefits include heavily subsidized healthcare plans, generous paid time off, company stock options, wellness programs, professional development grants, 401k plan, and many other benefits, subject to applicable eligibility criteria and company policies.
If your expected compensation falls outside of the given range, and you are still interested in working at Industrious, why not join our Talent Pipeline and be kept in the loop for all new opportunities that could be a good fit for your experience.