Event Manager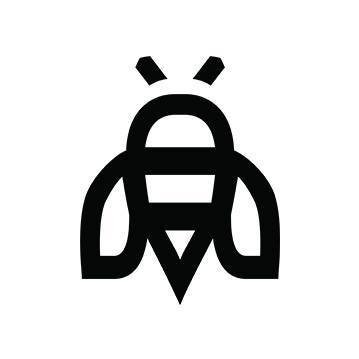 Industrious
Administration
Boston, MA, USA
Posted on Saturday, April 1, 2023
About the Company:
Industrious is the largest premium workplace-as-a-service provider and home to the highest-rated workplaces in the industry. Everything we do comes down to creating great days for teams of all sizes and stages, including our own. We believe that what makes a great day at work is the people on your team, and the problems you get to solve together. We're looking for people who love thinking outside the box and thrive in a truly collaborative setting. As teammates we encourage new ideas and toast every win. We're excited about having a meaningful impact on people's workplace experience.
Great days also start when everyone can be their authentic self at work. Diversity of backgrounds, thoughts, and ideas is critical to our success in delivering great workplace experiences, both for our members and for each other. Industrious is committed to creating an inclusive, respectful environment that embraces your individuality and quirkiness. You are valued for who YOU are. We celebrate our people as individuals who can accomplish great things when we work together as one team.
We are proud to have been recognized as one of America's 500 fastest-growing companies in 2020 by Inc. Magazine and one of Forbes' Best Startup Employers.
To learn more, visit www.industriousoffice.com/careers.
Responsibilities include but are not limited to:
Events, Programming & Communications

Concept, develop, and execute amazing Events and Programming. Ensure that Quarterly plans are submitted to Asset Managers on time, within budget, and according to the programming standards set for creating impactful events.
Capture event feedback and data within 48 hours of event end. Prepare and present a Monthly data review to capture key metrics and
Identify and manage vendors for the Boston region.
Primary management of tenant engagement app; including:

Managing all in app building/campus wide communications on behalf of Property Management or other 3rd party partners.
Ensuring the app is up to date and on brand.
Creating content and copywriting for in-app blogs, newsletters, and more.
Building local "perk" programs.
Providing direct assistance to occupiers who are having trouble navigating app including creating reminders and best practices when needed.

Ensure all collateral and marketing is always per brand standard across all spaces, including 3rd party amenity spaces.
Source, maintain, and store all event and programming accessories.
Oversee the personal marketing for the events and programming in the space based on tenant relationships.
Ensure all events are executed under budget.
Tenant Experience
Become an invaluable partner to current workplace experience leaders in the building.
Embody and display Nuveen (our Landlord partner) values and service principles in all in-person and virtual interactions with occupiers, guests, our Landlord partners, 3rd party amenity partners and vendors, including:

Build strong bonds with occupiers ensuring their experiences are personalized and their days are productive. Become an invaluable resource and partner to current workplace experience, HR, or office managers in the building. Build relationships with tenants outside of lobby interactions by being proactive in your efforts to engage the tenants throughout the building.
Confidently, empathetically and professionally communicate and resolve issues with all building stakeholders.
Greet and assist all in a friendly and welcoming manner according to our proprietary arrival standards and daily interaction steps of service.
Treat vendors and 3rd parties as partners - make our success their success.
Ensure for all stakeholders listed above that we are viewed as a group that is easy to do business with - make things

Execute key hospitality processes and operations that support both our occupiers, our guests, and our greater Nuveen teams
Model and deliver on any new hospitality standards related to new products and services both internally and to the rest of the Nuveen team.
Deliver on both the team and occupier Surprise & Delight monthly
Lead and inspire 3rd party amenity partners to jointly develop ways in which hospitality, tenant engagement/experience, and communications can remain at a consistently high level
Ensure digital and physical communications methods are up to date and functioning
Establish clear systems and procedures that set the rest of the amenity team up for success in your absence.
Own the ordering, restocking, receiving and inventory of all amenity supplies in a timely manner, avoiding outages, while managing COGs
Ensure that all the amenity spaces are spotless at all
Escalate technical/AV issues via Property Management according to the responsibility matrix.
Manage A/V vendors and IT problem resolution if/when they are contracted.
What We're Looking For:
4-6+ years of work experience in Events, Community Management, or other relevant business operations
Ability to work independently with an extremely reliable and excellent work ethic
Someone who enjoys continuous change and improvement
Ability to represent Industrious and Nuveen interests to outside vendors and Landlords
Ability to develop strong relationships with external vendors, partnerships, and tenants
Ability to understand audiences and appropriately tailor communication internally and externally
Exceptional organizational and multitasking skills
Passion for Hospitality
Ability to gather data and build as you go
Impeccable verbal and written communication skills
Demonstrated leadership skills
Experience in gDrive/Dropbox file management
Experience in gSheets/Excel to promote data integrity
Experience in Airtable a plus
Compensation:
The annual base compensation range for this role is between $65,000 and $85,000. The successful candidate's actual base compensation will be based upon a variety of factors, including but not limited to work experience, job related knowledge, skills and professional qualifications.You will also be eligible for up to 10% in performance-related bonus pay.