Field Technician - Telecommunications Construction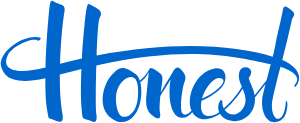 Honest Networks
Marketing & Communications
Jersey City, NJ, USA
Posted on Tuesday, October 31, 2023
Role
Honest Field Technicians would be responsible for constructing and building out our network in residential apartment complexes and office buildings in NYC, Northern NJ & Stamford, CT
Technicians (a) run fiber and ethernet through building risers; (b) mount and install networking equipment in MDF/IDF closets, and (c) set up and align radios on rooftops
This is a fast-paced environment where you are likely working with 1 other person, setting up 2-3 buildings per month.
Personal attributes
Comfortable working in a fast-paced environment
Experience working with hand/power tools
Excited to learn: we are looking for technicians who have strong technical competency but are always interested in continuously learning
Problem solving attitude: able to troubleshoot issues
About Honest Networks, Inc.
Honest Networks believes high-quality and affordable internet service is a great enabler for our communities, providing the fundamental infrastructure to learn, create and enjoy. We are a fast-growing, venture-backed, internet provider headquartered in downtown Manhattan. We are focused on providing the gigabit internet service at affordable, transparent prices, with exceptional customer service. We do this by employing employees with high integrity, a strong work ethic and a passion for learning. If working in a fast-paced, results-oriented and mission-driven environment excites you, we encourage you to apply and join our team. Learn more at www.honest.net.
1-3 year experience with fiber optic, ethernet cable or electrician/conduit work
Technical skills

Ability to run fiber and cat5e/6 cabling through a large multi-tenant building (office, apartment complex); ability to install, terminate, and test and troubleshooting network cabling, including through existing interior and exterior conduit
Ability to power and test networking switches and other networking hardware
Bonus: ability to terminate fiber

Comfortable using mass transit operate during the day
Comfortable working in high-rises and on rooftops
Ability to read, understand and follow work orders & change orders
Capable of lifting up to 50 pounds
Comfortable working in confined spaces
Bonus

Ability to bend pipe up to 1",
Knowledge of DC power
Attractive salary (estimate of $26-35+/hr) based on capabilities and background
Performance bonus potential
Stock options
Paid-time off (PTO)
Medical and dental benefits
Metro card reimbursement