(EST/EDT) Junior Network Engineer / Customer Support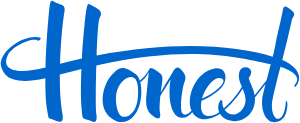 Honest Networks
IT, Customer Service
United States
Posted on Thursday, August 17, 2023
Honest Networks is hiring a Junior Network Engineer / Support Resource to join our growing team. This the role will include handling support tickets that come in over phone, text, website chat, and email. We also have internal processes to be managed within the team and those tasks are shared out by management.
In addition to technical IT / network engineer skills, this team member should have a passion for helping our internet subscribers receive a fast, stable and secure internet connection, and an enthusiasm for solving problems. We are also looking for someone with experience in automating functions and repetitive tasks as well as a desire to learn out network infrastructure and help to maintain and build it out further.
This is a position that can be 100% remote from within the U.S. or, if preferred, in our NYC office.
Primary Responsibilities

Responding quickly and thoughtfully to incoming support inquiries and issues.
Communicating directly with existing and prospective customers via phone, text, web chat, and email.
Advanced troubleshooting of Wi-Fi and other WAN/LAN networking issues.
Providing direct support to the lead engineer
Technical Skills
Wi-Fi expertise, including thorough understanding of end-user hardware (routers, access points, extenders, mesh networks) from multiple manufacturers (Mikrotik, TP-Link, Netgear, Google, Apple, Amazon, etc).
Experience as an ISP field technician for residential customers.
Familiarity with wireless broadband radio and fiber networks.
Personal Attributes
Friendly, enthusiastic, and professional communication with customers. We are disrupting an industry associated with script-reading customer support agents who don't seem to care about individual customers; we want to make it clear with every interaction that we are fully invested in each and every customer.
Exceptional communication skills across multiple channels: phone, text, live agent chat, email.
Calm temperament: Comfortable handling time-sensitive, high-pressure situations with empathy, confidence, and patience.
Driven, highly-organized, and nimble. As a small company, each of our team members wears multiple hats and needs to be flexible to the changing needs of the company.
Interest in networking, startups, and solving technical problems.
Attractive starting salary (in the range of $18-24/hr) based on capabilities and background.
2 weeks paid time-off (PTO) and 7 days paid sick leave (PSL)
401k inclusion after 3 months of service, with matching
Medical and dental benefits
About Honest Networks

Honest Networks believes high-quality and affordable internet service is a great enabler for our communities, providing the fundamental infrastructure to learn, create and enjoy. We are a fast-growing, venture-backed, internet provider headquartered in downtown Manhattan. We are focused on providing the gigabit internet service at affordable, transparent prices, with exceptional customer service. We do this by employing employees with high integrity, a strong work ethic and a passion for learning. If working in a fast-paced, results-oriented and mission driven environment excites you, we encourage you to apply and join our team. Learn more at www.honest.net