Telecom Construction Foreman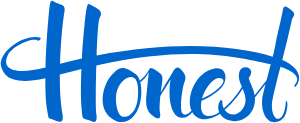 Honest Networks
New York, NY, USA
Posted on Thursday, August 10, 2023
Role

Construction Managers will be senior members of the Honest Networks team and will be responsible for expanding Honest's Gigabit Internet Network into new apartment complexes and commercial properties in urban markets. The construction manager will manage a team of construction Field Technicians and provide the technical guidance and in-field hands necessary to ensure builds with quality and timeliness. They will coordinate across functions, including working with network engineers, project management and support team to ensure successful execution of our build-out. The Construction Manager will report to our Director of Technical Operations
Primary responsibilities
Ensure successful execution against construction metrics (time to deploy, minimal network downtime, man hours per job, etc.) and reporting tools necessary for monitoring progress against company build objectives
Organizing and keeping a clean and efficient job site. Plan week and task in advance to minimize downtime.
Create scopes of work / schematics for Field Technician teams to follow, as well as submitting plans to property owners
Build and terminate and build MDF's and IDF's
Utilize third-party work management platforms (e.g. Monday.com, Asana, ERP systems)
Friendly and professional appearance at all times, including interacting with customers and building owners/managers on an ad hoc basis
About Honest Networks, Inc.
Honest Networks believes high-quality and affordable internet service is a great enabler for our communities, providing the fundamental infrastructure to learn, create and enjoy. We are a fast-growing, venture-backed, internet provider headquartered in downtown Manhattan. We are focused on providing the gigabit internet service at affordable, transparent prices, with exceptional customer service. We do this by employing employees with high integrity, a strong work ethic and a passion for learning. If working in a fast-paced, results-oriented and mission-driven environment excites you, we encourage you to apply and join our team. Learn more at www.honest.net.
ISP/telecommunications experience required
This person should have 2+ years of experience managing multiple teams of telecom technicians building internet networks in challenging environments (urban commercial and apartments/MDU).
Capable of installing, terminating and troubleshooting ethernet (cat5/6) and fiber in residential (MDU/apartment) installs. Ability to operate OTDR, Light Meter, VFL and other fiber equipment/tools.
Knowledge of and ability to deploy fixed wireless radios, including millimeter wave (e.g. Siklu, Bridgewave, etc.).
Knowledge of DC power systems a bonus.
Very good understanding of building construction, including identifying PT floors, riser vs plenum environments.
Salary: range of $80,000-$90,000 based on skill set, experience and qualitative factors
Performance bonus upside.
Stock options in a venture-backed enterprise.
Paid-time off (PTO).
Medical and dental benefits.