Network Engineer (NY/NJ/CT/PA)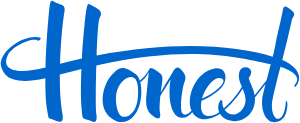 Honest Networks
IT
New York, NY, USA
Posted on Friday, October 21, 2022
Honest Networks is hiring a Network Engineer to join our rapidly expanding team. The hours for this full-time position would be 8am-4pm from Tuesday-Saturday.
Primary Responsibilities

Responding quickly and thoughtfully to incoming support inquiries and issues.
Communicating directly with existing and prospective customers via phone, text, web chat, and email.
Advanced troubleshooting of Wi-Fi and other WAN/LAN networking issues.
Providing direct support to the lead engineer.
This job is not remote and is based in either New Jersey, New York, Connecticut or Philadelphia.
Technical Skills
Working knowledge of IP protocols (TCP/UDP), dynamic routing, OSPF/BGP
Strong familiarity with fiber optic networking (working with SFP modules, SM fiber cabling)
Comfortable working in command line environments with Cisco/Juniper, bonus: Mikrotik
Working knowledge of OSI model
Experience with network monitoring software preferred
Familiarity with wireless broadband radio and fiber networks.
Personal Attributes
Calm temperament: Comfortable handling time-sensitive, high-pressure situations with empathy, confidence, and patience.
Works well under pressure; example: can identify and solve service-impacting network issues in a timely mannger
Friendly, enthusiastic, and professional communication . You may be asked to interact with customers and must have strong customer communication and customer service skills
Driven, highly-organized, and nimble. As a small company, each of our team members wears multiple hats and needs to be flexible to the changing needs of the company.
Interest in networking, startups, and solving technical problems.
Attractive salary based on capabilities and background.
Profit sharing
Paid time-off (PTO).
Medical and dental benefits.
About Honest Networks

Honest Networks believes high-quality and affordable internet service is a great enabler for our communities, providing the fundamental infrastructure to learn, create and enjoy. We are a fast-growing, venture-backed, internet provider headquartered in downtown Manhattan. We are focused on providing the gigabit internet service at affordable, transparent prices, with exceptional customer service. We do this by employing employees with high integrity, a strong work ethic and a passion for learning. If working in a fast-paced, results-oriented and mission driven environment excites you, we encourage you to apply and join our team. Learn more at www.honest.net