Director of Investment Operations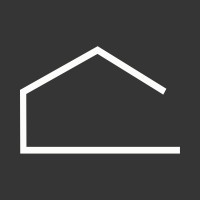 Homebound
Operations
United States
Posted on Tuesday, October 24, 2023
Homebound is on a mission to make it possible for anyone, anywhere, to build a home using technology. Created by an experienced team of construction, real estate, design, and technology experts, Homebound is transforming the residential construction industry by improving the costly and inefficient process of building a home.
We've created an entirely new way to build homes with technology powering every stage from start to finish to provide a seamless experience for our customers. Homeowners across the country can choose where they want to live, select a home plan that's perfect for them, then personalize and buy it, all online. Homebound has raised $150M in capital from leading venture capitalists like Google, Khosla, Thrive Ventures, and we're scaling quickly in places like California, Texas, Colorado and Florida. Come build your future with us.
Homebound is proud to be named one of Inc.'s Best Workplaces of 2023.
Role Overview:
The Director of Investment Operations at Homebound is a critical role that sits at the intersection of all functional areas. The ideal candidate has experience in structured finance, lending operations, and data analytics, and has worked within both a traditional financial institution and a fast-paced startup environment. This role will become integral in building and scaling the overall financial operations framework, ensuring that systems are built robustly as Homebound expands lending relationships and enters into additional financing structures.
This will include, but is not limited to, the development of a loan management system (LMS), portfolio management tools to analyze performance and other loan tests and covenants, cash forecasts and interest optimization, and other value-add reporting used to inform corporate strategy and supplement capital raises, in addition to monthly/quarterly lender updates.
What You'll Do:
Lender Relationships & Debt Operations

Oversee the monthly/quarterly reporting process to lenders and investors. This includes not only the required deliverables as specified in the agreements like monthly financial covenant reporting and trigger monitoring, but the ability to design a best in class and scalable process to lower reporting times and any associated manual work.

Systems & Data Architecture

Collaborate to design and build a world-class loan management system that joins property level data with loan owners and associated financing terms. This is likely to include a build/buy/partner analysis of external vendors who may become part of the stack. This is largely acting as a product manager for debt ops, and figuring out paths for improvement, beyond spreadsheet automation/VBA.
Work with counterparts in engineering to design the processes that will enable Homebound to access property level data (driving reporting and borrowing, and powering investor audits and business insights) in near-real time. This will require a deep understanding of the financing arrangements and associated draw processes themselves, and the ability to communicate the data consumption needs to technical colleagues in a thoughtful manner.
Work with counterparts in finance and accounting to ensure that all operational and debt related reporting aligns with financial statements, and coordinate to assemble a process by which data moves seamlessly between orgs.

Debt Facility Management and Expansion

Standardize and simplify agreement reporting requirements such that financing facilities move from being bespoke to standard as Homebound continues to grow PropCo funding. This is often a complex negotiation between multiple lenders as well as any verification/data agents that are involved in the process to draw funds.
Own business relationships such that if/when waivers or amendments are needed over the normal course of business, you can lead these discussions and work to produce relevant metrics to business teams. Additionally, this person should be comfortable working with legal documents and be able to aid in drafting or changing business terms.

Portfolio Analytics and Investor Support

Design infrastructure and cadence around portfolio reporting, including both in-flight and realized outcomes of construction projects.
Communicate insights and trends to the Executive Leadership, Capital Markets, and Operational teams.
What You'll Bring:
[Years of Experience] 10 years minimum of work experience in industries further outlined below.
[TradFi + FinTech Experience] You stem from a traditional finance background (this could include banks, specialty finance lenders, investment managers, rating agencies, consulting firms, auditors, etc.) but have also spent time working at a fast-paced, smaller company (this could include a startup or similar environment where you had to build infrastructure on the fly).
[Fluent in Legal] You have experience reading and and interpreting (and possibly structuring) securitization/structured financing/credit agreements/loan agreements.
[Excellent Communicator] You have excellent written and verbal communication skills, and the ability to break down complex workflows and operational requirements and translate them into digestible steps.
[BI/Data Sets] You have experience working with BI tools (Looker, Tableau, Mode Analytics, etc.) and have base level competency in one or more programming languages that are useful for working with large data sets and data visualization (such as VBA, Python, PostgreSQL, etc.)
[Engineer's Mindset] You are continually curious with how things work, consistently ask why, and are always thinking about ways to improve processes in a scalable way. Experience working directly with engineers in a project/product management role is nice to have, but not required.
[Financial Modeling] You are proficient in excel, and can create basic fund models, return analysis, waterfall distributions, etc.
We are focused on building a diverse and inclusive workforce. If you're excited about this role, but do not meet 100% of the qualifications listed above, we encourage you to apply.
Homebound is an Equal Opportunity Employer and considers applicants for employment without regard to race, color, religion, sex, orientation, national origin, age, disability, genetics or any other basis forbidden under federal, state, or local law. Homebound considers all qualified applicants in accordance with the San Francisco Fair Chance Ordinance.