Senior Superintendent - Luxury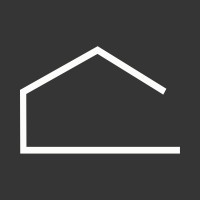 Homebound
Austin, TX, USA
Posted on Thursday, October 12, 2023
Homebound is on a mission to make it possible for anyone, anywhere, to build a home using technology. Created by an experienced team of construction, real estate, design, and technology experts, Homebound is transforming the residential construction industry by improving the costly and inefficient process of building a home.
We've created an entirely new way to build homes with technology powering every stage from start to finish to provide a seamless experience for our customers. Homeowners across the country can choose where they want to live, select a home plan that's perfect for them, then personalize and buy it, all online. Homebound has raised $150M in capital from leading venture capitalists like Google, Khosla, Thrive Ventures, and we're scaling quickly in places like California, Texas, Colorado and Florida. Come build your future with us.
Homebound is proud to be named one of Inc.'s Best Workplaces of 2023.
Role Description
The HBL Superintendent will lead the team to deliver high quality, luxury homes on-time and on-budget. In this role you will be responsible for orchestrating all aspects of project management including client management, schedule, budget management, coordination, documentation and site management. As a lead for the team, you will also work cross-functionally to assist in advancing Homebound's technology capabilities in developing best of luxury practices to oversee, bid, contract and execute for luxury projects.
What You'll Do:
Monitor all construction activities for HBL luxury projects: project bids, schedules, budgets, production, quality and management of trade partners, procurement coordination and ensuring a high level of communication and accountability
Supervise and provide training to cross-functional key players on luxury project types
Establish performance metrics for luxury projects and oversee installing processes that will allow for managing those metrics
Work with Homebound local and central teams to define timing expectations for luxury projects managed through the Homebound tech platform
Value management, development and assessment for project program and quality standards; determine proper cutoff dates for decisions to ensure construction schedules aren't adversely impacted
Collaborate with Procurement as they provide budget pricing, provide design-build subcontractor collaboration, and bid scope for luxury clients through construction
Collaborate with Procurement to recruit new qualified trade partners, suppliers, and consultants to the Homebound Network
Collaborate to provide exceptional customer experience through quality management practices for both budget and schedule to maintain transparency from start to end. Conduct quality control inspections as needed
Collaborate with Tech to implement the operation of software, technology advances and efficiencies for the construction of luxury projects
Strength in problem solving and providing both leadership and support to manage a successful team and project
Take responsibility for the project, the team and the quality
Ensure proper processes and workflows are in place to properly enable the team to execute on time and within budget
Maintain all aspects of documentation and ensure all procedures are successful for timely deliverables and responses. Responsible for project internal and external communication, document management, scope and change management, project logs and coordination with procurement to meet schedule and buy-out goals
Oversight of the project team for all inspections, compliance with local jurisdiction requirements and site safety
Strong attention to detail. Comprehensive understanding and knowledge of the project, ability to prepare and conduct OAC meetings, participate in client site visits and hold consultant and trade meetings as required
What You'll Bring:
At least 5-7 years of experience in custom homebuilding and/or high-dollar construction management environments
Demonstrated ability to work across teams, including Senior Management, Estimating, Operations and Finance to solve critical business problems
Experience taking ambiguous problems and turning them into concrete solutions
Skilled at using data to inform decision making
Ability to measure results of project cost accounting and make solid recommendations for improvements to bidding and project cost accounting processes
Analytical, problem-solving, organizational, presentation, interpersonal, and communication skills
More About You:
You are an engaging, detail oriented, self-motivated, results-focused professional committed to providing a quality customer experience
You have the ability to motivate and lead others and provide a positive and productive work environment in a fast-paced workplace
Integrity that matches with our core values and will enhance our culture
Ability to contribute to the strong psychological safety of a high output team
Strong growth-mindset with a healthy dose of skepticism
Continuous optimizer who is always looking for ways to make things better, faster, more efficient
Flexible and excited to work on whatever will drive biggest immediate results against what the company currently needs
We are focused on building a diverse and inclusive workforce. If you're excited about this role, but do not meet 100% of the qualifications listed above, we encourage you to apply.
Homebound is an Equal Opportunity Employer and considers applicants for employment without regard to race, color, religion, sex, orientation, national origin, age, disability, genetics or any other basis forbidden under federal, state, or local law. Homebound considers all qualified applicants in accordance with the San Francisco Fair Chance Ordinance.