Interior Designer (In-Person, Washington, D.C.)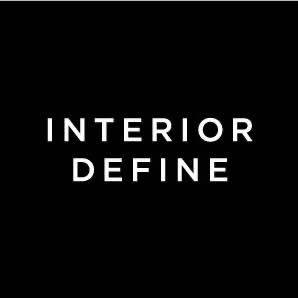 Interior Define
Design
Washington, DC, USA
Posted on Wednesday, May 17, 2023
Havenly In-Person Interior Designer
At Havenly, we believe in making space for better living. From gathering home inspiration, to working with a designer, to shopping curated home products, we collaborate with clients across the country to design spaces they love coming home to. Founded in 2014 and headquartered in Denver, CO, we are a fun, convenient, and affordable solution for designing your home.
In this design role, we work with clients in Washington D.C. and surrounding areas to provide them with modern, custom, in-person design services. We are currently seeking experienced Interior Designers who are looking to grow their businesses, work with clients both virtually and in-person, and join the Havenly In-Person team.
As a Havenly Designer you have the opportunity to expand your business, and your portfolio, without having to worry about when the next client is coming in or any of the standard admin tasks of running your own business. You'll get access to our technology, our support services (scheduling, ordering, invoicing, vendor mgmt), and can solely focus on providing a great experience to your clients and create designs that exceed their needs and create homes that they love.
This is a freelance Interior Designer position, working locally in Washington D.C.
Work with Local Interior Design Clients
Collaborate with residential D.C.-area clients through virtual and in-home meetings to understand their design preferences, needs, and budget.
Lead the design process with clients, including development of a mood board, design concept, floor plan, and 3D rendering.
Source furniture & decor on Havenly's platform, where clients can checkout for all our vendor partners in one cart.
Grow deep client relationships to drive repeat and referral business.
The Requirements:
A degree in Interior Design from an accredited program or university is preferred.

3+ years of working as an interior designer and with your own clients in-person and/or virtually.

The ability to communicate professionally and present in a confident, articulate, and compelling manner both verbally and in writing.

Tech-savvy - Designers must be comfortable using online technologies to create concept boards, 3D renderings, floorplans, presentations and communications. In addition, must be comfortable learning and adapting new technologies quickly.

Possess a high degree of passion, drive and knowledge to achieve the best possible creative results.

A high level of product knowledge across many vendors, categories, and price points, to quickly be able to source furnishing and decor that are the best match for your client.

Access to reliable transportation to and from client meetings, a computer with video conferencing capabilities, and current photoshop license.
Additional Details:
This is a freelance contract role for Interior Designers who are headquartered in the Washington D.C. area.

You must have a personal computer with up-to-date macOS Big Sur or Windows versions 10 or 11.

Compensation includes a combination of pay per project + commission.

Reimbursement for travel expenses to and from client sites.

Applicants must be currently authorized to work in the United States on a full-time basis.

COVID-19 Vaccination Requirement

: In accordance with Havenly's policies as well as in compliance with state and federal regulations, and our ongoing commitment to safeguarding the health of our employees, our clients, their families, and the community at large, COVID-19 vaccines are required for all Havenly In-Person Designers. Accordingly, any contract offer is conditioned upon an applicant's ability to provide proof of vaccination. Should you require accommodation for medical or religious needs, Havenly will engage in an interactive process with you to determine if a reasonable accommodation can be provided in accordance with applicable City, State and/or Federal law. Any approved accommodation will also include a requirement that unvaccinated designers submit to weekly COVID-19 testing.
As a company, our goal is to make everyone feel good at home and that starts right here, at Havenly HQ. We celebrate our differences and encourage everyone to bring their true selves to work each and every day. Throughout the journey of each of our team members, as a company we take pride in and commit to ensuring that everyone feels valued, heard, welcome and have equal opportunity to thrive. With the above stated, Havenly is committed to cultivating a diverse and inclusive team. We are open to candidates of all backgrounds and encourage you to apply if interested.
*Please note that any email communications from us will come from a name@havenly.com or name@interiordefine.com email address. We will never attempt to communicate with applicants via text and we will never request payments. Any requests to do so are phishing attempts which we have no affiliation with. If you are unsure whether you have spoken to an official Havenly employee, please reach out to designerregistration@havenly.com.